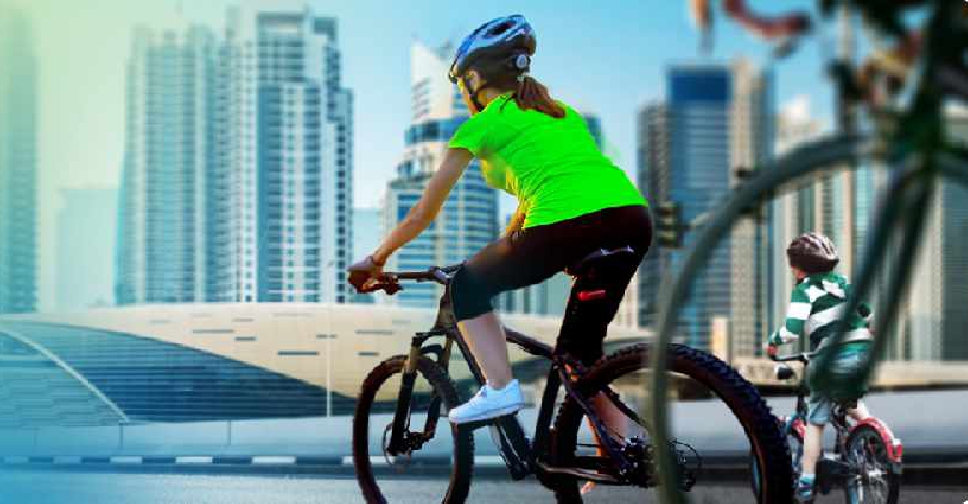 Dubai Fitness Challenge
The Dubai Fitness Challenge will mark a historic moment on November 20, as a section of the Sheikh Zayed Road is turned into a cycling track for the very first time.
"Dubai Ride" will feature a 4km family route that's open to participants as young as five, plus an extended 14km route for cycling enthusiasts aged 13 years and above.
The event is non-competitive and free-to-enter but it's important to register and plan ahead.
Issam Kazim, the CEO of Dubai Corporation for Tourism and Commerce Marketing, gave more details about the ride and entry requirements to ARN News.
The Family Route is 4km around Sheikh Mohammed bin Rashid Boulevard in Downtown Dubai and is designed for everyone aged five and above.
While the Sheikh Zayed Road Route is 14km around Sheikh Zayed Road, Business Bay, Dubai Water Canal and Downtown Dubai and is for people aged over 13.
Issam said the family ride is also open to People of Determination.
هل أنتم مستعدون ل #تحديدبيللدراجات_الهوائيّة المقدم إليكم من شركة موانئ دبي العالمية؟
سيكون هناك مسار حول الطريق التاريخي للشيخ زايد لمسافة 14 كيلومتر
أو مسار حول طريق "بوليفارد" الشيخ محمد بن راشد

https://t.co/JbUfGIvhf4 pic.twitter.com/7tpajWABiZ

— Dubai Fitness Challenge (@DXBFitChallenge) November 16, 2020