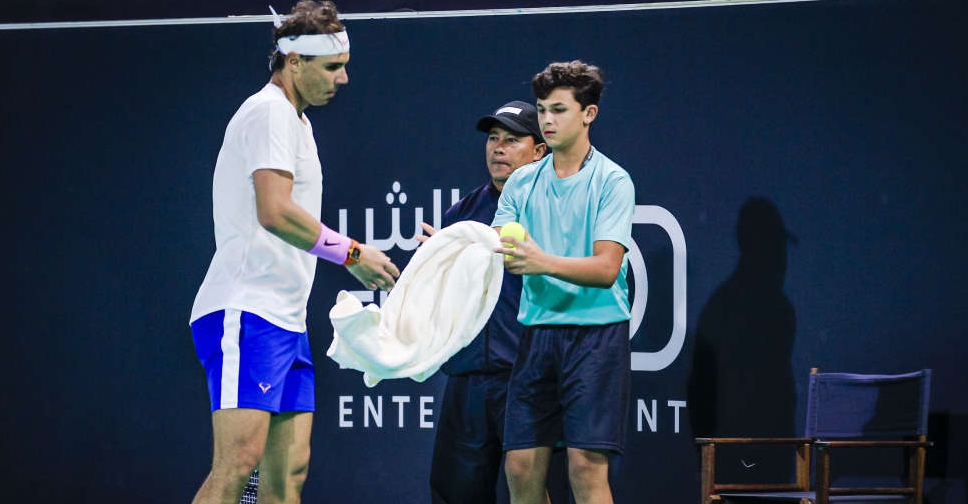 Supplied
Young sporting enthusiasts in the UAE can now get in on the action at the Mubadala World Tennis Championship, as it returns this year with fans in attendance.
Championship owners Flash Entertainment have introduced the popular Ball Kids and Volunteer Programmes, with registration open online until October 16.
Operated by Zayed Sports Academy at the International Tennis Centre at Zayed Sports City, the programme is open for children aged between 12 and 17.
Selected candidates will be revealed on October 21 and will undergo a seven-week specialised training on how to perfect the on-court craft.
Meanwhile, UAE residents can also do their bit through the MWTC Volunteer Programme.
As many as 150 volunteers will work in a number of positions including Player Clinics Support, Volunteer Team Leaders, Tennis Village Operations, Guest Services, Gate Ushers & Wayfinding and Announcer.
"The Ball Kids and Volunteer Programmes have been carefully designed to provide a unique opportunity for UAE residents and tennis fans to elevate their experience, gain unparalleled insight into a professional sporting event and learn some new skills, while helping to showcase Abu Dhabi's capabilities to host world-class events," said John Lickrish, CEO, Flash Entertainment.