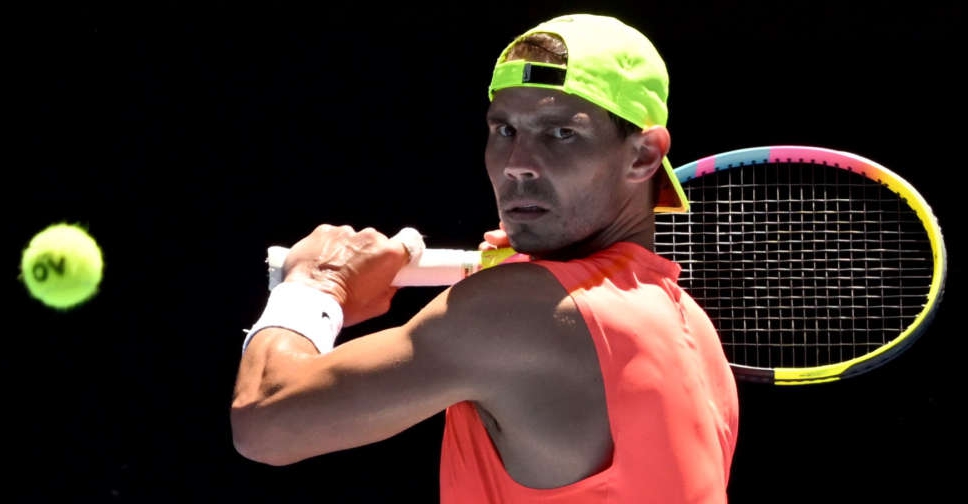 AFP
Rafael Nadal will make a stunning return to the Dubai Duty Free Tennis Championships in February, 15 years after his last competitive appearance in the UAE. 
Nadal, the DDFTC men's champion in 2006, last appeared at the Dubai Duty Free Tennis Stadium in 2008.
Since then, he has established himself as one of the greatest male players in tennis history, winning a record 22 Grand Slam titles.
Currently ranked No.2 in the world, Nadal will return for the annual ATP 500 event, which runs from February 27 to March 4.
"As one of the most instantly recognisable personalities in global sport, and one of the most decorated players to ever grace the game, we are absolutely thrilled to welcome Rafa back to the Dubai Duty Free Tennis Championships after 15 years," said Colm McLoughlin, Executive Vice Chairman and CEO of Dubai Duty Free.
"The last time Rafa played in Dubai, he had won three Grand Slams. He returns having amassed more Grand Slam titles than any other male player in history."
Last year proved historic for Nadal, now 36. At the first Grand Slam of the season in Melbourne, he won a second Australian Open and 21st major title, moving him ahead of Novak Djokovic and Roger Federer in the all-time Grand Slam winners' list. Nadal also became only the second player in history to complete the double career grand slam. Five months later, he claimed a 14th French Open title, becoming the tournament's oldest winner, extending his unrivalled Roland Garros record to 106 wins from 109 matches.
Commenting on Rafa's return, Ramesh Cidambi, COO of Dubai Duty Free and Chair of the tournament organising committee said, "the whole world has watched Rafa's extraordinary career and has applauded him as a true champion in the sport of tennis. The committee is extremely happy that the fans in Dubai and the UAE will now have a rare opportunity to watch him live at the Dubai Duty Free Tennis Stadium and marvel at his passion, energy and talent."
Tickets for the Championships will go on sale online on January 17.
The tournament box office, next to the stadium, will open on February 9 and operate daily from 9:00 am to 9:00 pm.