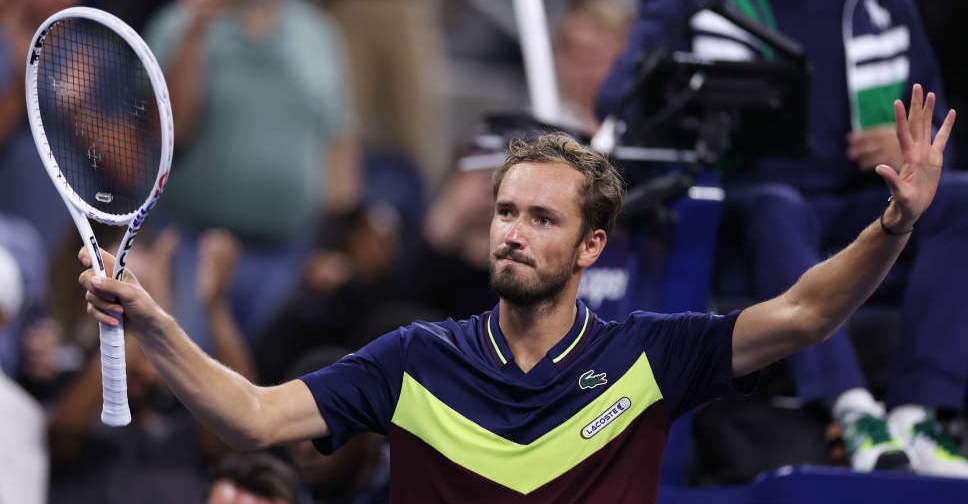 AFP
Daniil Medvedev survived a late-night US Open scare on Thursday by taming Australian battler Christopher O'Connell 6-2 6-2 6-7(6) 6-2 to reach the third round at Flushing Meadows.
After strolling to a two-set lead Medvedev had looked headed for routine passage but in the end the third-seeded Russian needed all his resolve to push O'Connell to the exit.
The party atmosphere inside Louis Armstrong Stadium was starkly different from the last time Medvedev and O'Connell stood across from each other during the dark days of COVID-19 restrictions.
That 2020 second-round match, which O'Connell described as "eerie", was played in an empty arena with the exception of the players, their coaches and officials while Thursday's clash was electric, with roars erupting after almost every point.
Medvedev broke to open both the first and second sets and was in complete control until O'Connell tapped into the energy of the crowd that was now squarely in the Australian's corner.
With chants of, "Aussie, Aussie, Aussie, Oi, Oi, Oi" rising from the stands, O'Connell dug in to take the third set to a tiebreak when a shaky Medvedev double-faulted to hand him a well-deserved third set.
But Medvedev did not become the 2021 US Open champion without surviving a few tests and used that experience to regroup, breaking O'Connell to go up 3-1 in the fourth and never letting the Australian back into the set.