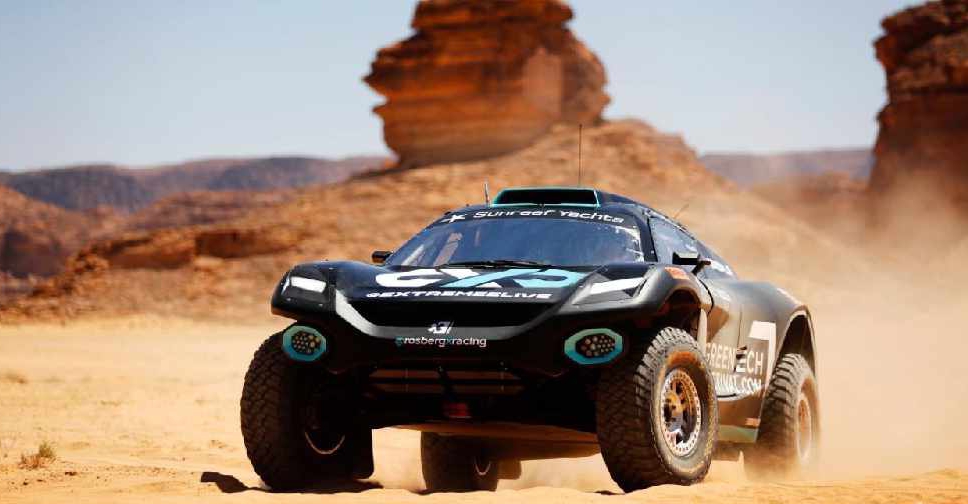 SPA
24 drivers representing seven countries from the continents of America, Asia and Europe are taking part in Extreme E's first ever race, the Desert X Prix, on April 3 and 4.
The Saudi Press Agency quotes sports minister, Abdulaziz bin Turki bin Faisal bin Abdulaziz Al Saud, as saying, "We are all proud in the Kingdom of Saudi Arabia to host the first Extreme E race in the historical AlUla Governorate."
"We will continue a new journey in the world of motor and motor racing, after the success of hosting the Dakar Rally 2021, and Formula E, in addition to Formula 1, which will be held at the end of the year."
90 global media outlets are transmitting race updates to 180 countries around the world.
The founder and CEO of Extreme E, Alejandro Agag said the series was being launched to showcase the uncompromising ability of environmentally friendly technology to power automobiles across the most challenging terrains worldwide.
"We chose to organise our first ever race in AlUla, with the aim to shed light on the threats presented by desertification," said Agag.
"The magnificent sand dunes and breathtaking views of AlUla will represent the perfect backdrop to showcase the exploits of the innovative engineering masterpieces and the world class driving capabilities taking part in the competition."