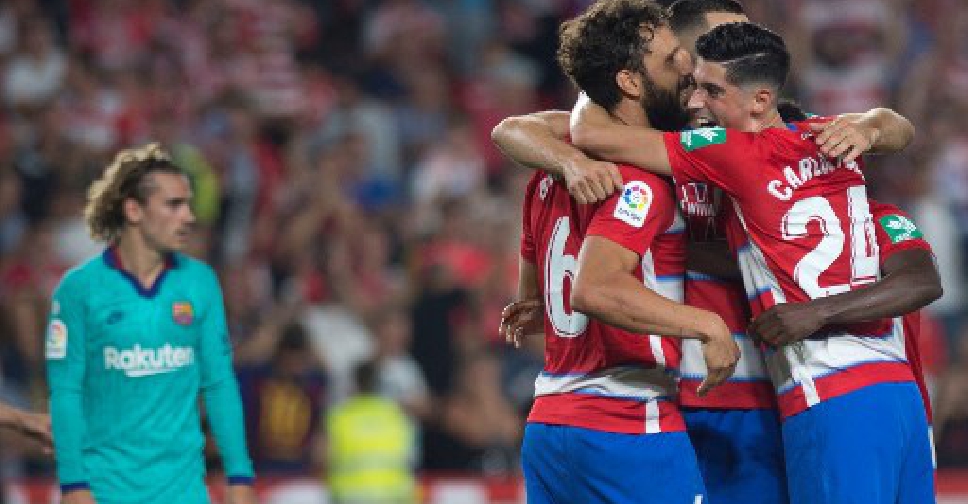 JORGE GUERRERO / AFP
Barcelona have suffered a shock defeat to newly promoted Granada.
The 2-0 win takes Granada to the top of the La Liga table.
Meanwhile, Barcelona are now seventh in what is their worst league start in 25 years.
Earlier on Saturday Atletico Madrid squandered an opportunity to go to the summit after they were held to a goalless draw against Celta Vigo.