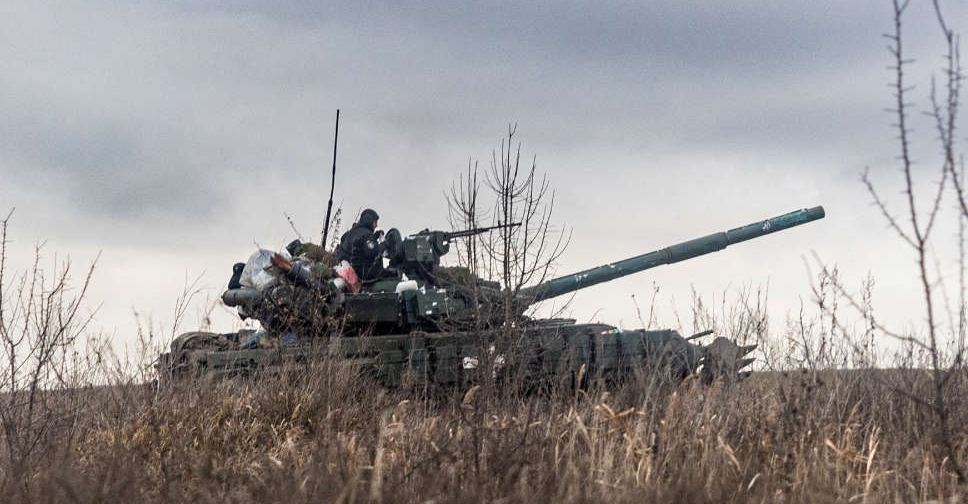 Ukraine is strengthening its forces in the eastern Donbas region and repelling constant attacks on Bakhmut and other towns there by Russian mercenary group Wagner, Ukrainian authorities said on Monday.
Reinforcements had been sent to Soledar, a small town near Bakhmut where the situation was particularly difficult, they said.
"The enemy again made a desperate attempt to storm the city of Soledar from different directions and threw the most professional units of the Wagnerites into battle," Ukraine's military said in a statement.
President Volodymyr Zelenskiy said in nightly video remarks on Sunday that Bakhmut and Soledar were holding on despite widespread destruction after months of attacks.
"Our soldiers are repelling constant Russian attempts to advance," he said. In Soledar "things are very difficult".
In an evacuee centre in nearby Kramatorsk, Olha, 60, said she had fled Soledar after moving from apartment to apartment as each was destroyed in tank battles.
"All of last week we couldn't come outside. Everyone was running around, soldiers with automatic weapons, screaming," said Olha, who gave only her first name.
"There isn't one house left intact," she said. "Apartments were burning, breaking in half."
Yevgeny Prigozhin, founder of the Wagner mercenary group which has been trying to capture Bakhmut and Soledar at the cost of many lives on both sides, said on Saturday its significance lay in the network of mines there.
"It not only (has the ability to hold) a big group of people at a depth of 80-100 metres, but tanks and infantry fighting vehicles can also move about."
Military analysts say the strategic military benefit for Moscow would be limited. A U.S. official has said Prigozhin, a powerful ally of Russian President Vladimir Putin, is eyeing the salt and gypsum from the mines there.
Reuters was not able to independently verify the battlefield reports.