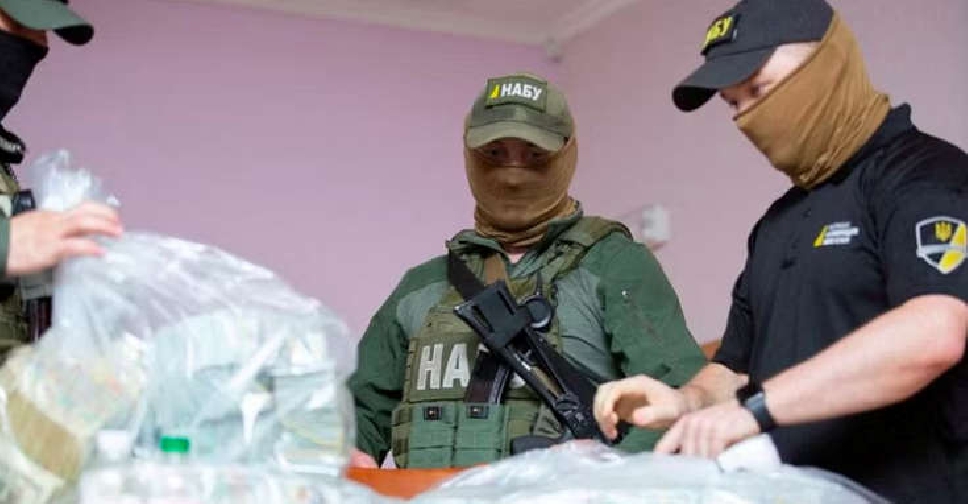 Reuters
Ukraine appointed a new top anti-corruption investigator on Monday, concluding a months-long process that Western allies have watched closely as they consider sending more aid to help Kyiv fight Russia's invasion.
The European Union has made tackling corruption a priority for Kyiv as it tries to join the bloc, and regards the appointment of a new director of the National Anti-Corruption Bureau of Ukraine (NABU) as an important pillar in that effort.
Semen Kryvonos, until now the chief of the State Inspection of Architecture and Urban Planning, will serve a seven-year term as director of NABU, one of several bodies set up in recent years to tackle corruption.
"Our team is committed to the principle of zero-tolerance to corruption and supporting anti-corruption institutions," Prime Minister Denys Shmyhal said during an extraordinary cabinet session to confirm Kryvonos.
Shmyhal chose Kryvonos from a pool of three finalists and was supported by his cabinet. He said the appointment satisfied the last of the recommendations set out by the European Commission, the EU executive, before negotiations can continue.
Ukraine became a candidate to join the EU last June, four months after Russia's full-scale invasion. The 27-member bloc hailed it as an "historic moment" but Moscow said the decision would have negative consequences.
ENDEMIC CORRUPTION
Corruption has long been endemic in Ukraine, where state institutions were eroded after being captured by people with good connections following the collapse of the Soviet Union.
Kryvonos is likely to face immediate scrutiny in his new job, given Ukraine's public commitment to cleaning up sleaze.
The Anti-Corruption Action Centre (AntAC), a Kyiv NGO that monitors graft and advises on reforms, raised concerns over Kryvonos' lack of related experience and his alleged ties to Ukraine's presidential administration.
"For us at AntAC, this is a reason to continue closely monitoring the work of NABU," it said in a statement. "We are confident that the new director is perfectly aware of this."
Kryvonos has said he would not be under any political influence.
Ukrainian authorities have doubled down on their campaign to stamp out corruption in recent months, picking up the pace of investigations and dismissing officials involved in scandals.
President Volodymyr Zelenskiy has publicly supported the effort, which officials and anti-corruption experts have said will be crucial to securing much-needed foreign aid.
Ukraine ranked 116 out of 180 countries on Transparency International's latest Corruption Perceptions Index.
NABU launches investigations into suspected corruption and, together with the Specialised Anti-Corruption Prosecutor's Office, sends cases to the High Anti-Corruption Court of Ukraine for prosecution.
The agency said it handed out more official notices of suspicion in the second half of last year – 149 – than during the whole of 2021 or 2020.
The competition for the post was overseen by a panel of local and foreign experts and included in-depth interviews that were live-streamed. AntAC said the finalists were "compromise figures", and that too few candidates were interviewed.