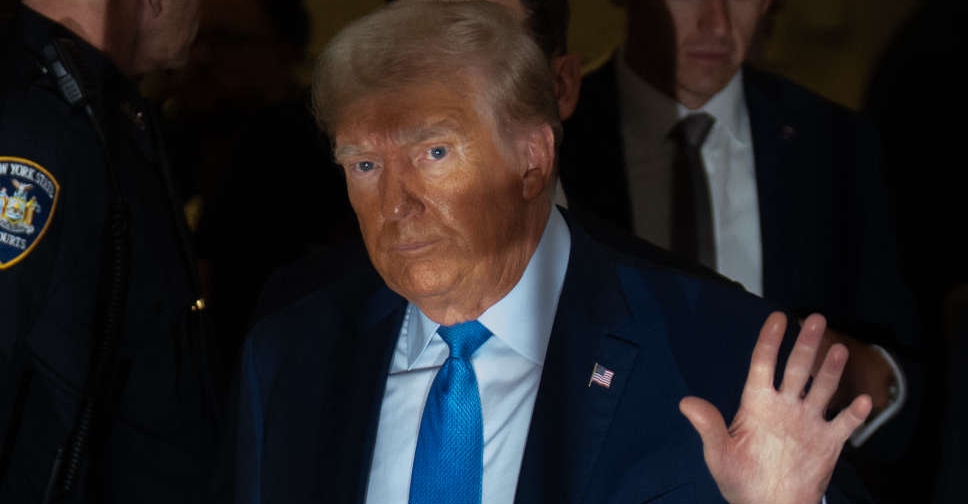 Donald Trump, facing federal criminal charges of attempting to overturn his 2020 election defeat, is seeking to cast a weeks-long campaign to thwart the certification of the vote as political advocacy by a US president alarmed by claims of election fraud.
Trump's defense lawyers, in a flurry of legal motions, have argued that the case by Special Counsel Jack Smith "attempts to criminalise core political speech and political advocacy."
"President Trump and others have a First Amendment right to state that the election was stolen and advocate for members of Congress and other government officials to act in accordance with that view," Trump lawyers wrote in one court filing.
The filings offer an early glimpse at how Trump plans to defend himself against what prosecutors allege was a multipronged conspiracy to hinder the counting and certification of the results of an election he lost to Democrat Joe Biden.
Prosecutors argued in a Monday court filing that the First Amendment does not protect "fraudulent speech" and that Trump cannot "use so-called advocacy as a cover for his scheme to obstruct a governmental function through deceit."
Trump has pleaded not guilty and accused prosecutors of attempting to interfere in his 2024 presidential campaign, where he holds a commanding lead in opinion polls ahead of Republican nominating contests. The case, in federal court in Washington, is one of four criminal prosecutions against Trump.
Trump continues to falsely blame his 2020 election defeat on widespread voter fraud, despite courts, state audits and members of his former administration affirming the results.
Legal experts say a judge is likely to constrain the arguments Trump will be able to make at trial, which is scheduled to begin in March 2024, but the filings preview some themes of his defense.
"There is a concern here about the uncertain line between advocacy and criminal conduct," said Jonathan Turley, a law professor at George Washington University and frequent witness for Republican lawmakers in Congress.
The indictment alleges that while Trump had a right to legally challenge the results, he took unlawful steps, including setting up slates of fraudulent electors and pressuring then-Vice President Mike Pence to refuse to certify the election results before Congress.
"He's not charged with anything that makes his political advocacy relevant," said Ty Cobb, who formerly represented Trump, but has since become critical of the former president. "He can say the election was stolen. He can say the system was corrupt, but he can't engage in or direct specific illegal conduct."