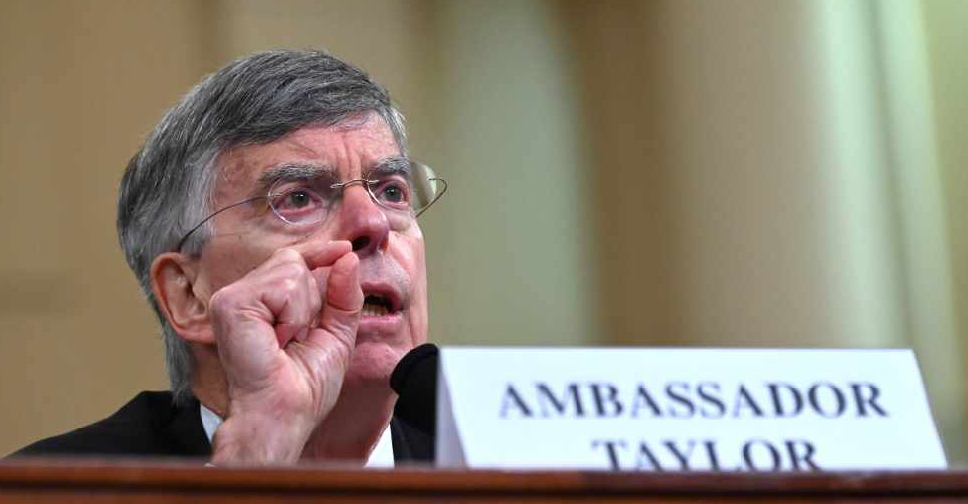 Andrew CABALLERO-REYNOLDS / AFP
A top US diplomat in Ukraine and a senior State Department official have testified in the impeachment inquiry into US President Donald Trump.
In the first public hearing, which lasted 5-1/2 hours, lawmakers heard details of a phone call in which Trump was said to pressure Ukraine to conduct investigations that would benefit him politically.
In a disclosure, William Taylor, acting ambassador to Ukraine, said a member of his staff was told that Trump was preoccupied in digging up dirt on political rival Joe Biden.
"Ambassador Sondland responded that President Trump cares more about the investigations of Biden, which Giuliani was pressing for," Taylor testified, referring to Trump's lawyer Rudy Giuliani.
He also reiterated his understanding that $391 million in US security aid was withheld from Kiev unless it cooperated in Trump's plans.
Meanwhile, George Kent, a top State Department official, told lawmakers that Giuliani's campaign was a personal mission to get damaging information on Biden.
Trump has denied any knowledge of the call with Sondland. "It's the first time I heard it," he told reporters.