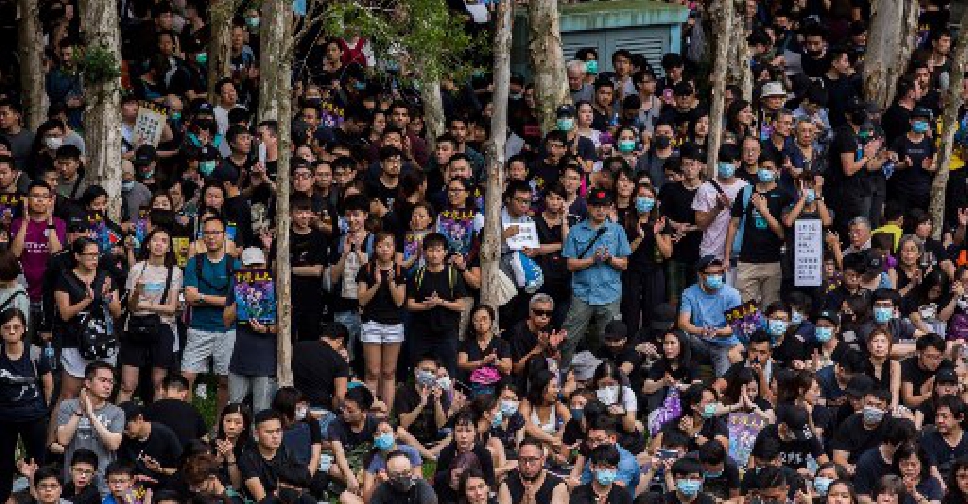 ISAAC LAWRENCE / AFP
Thousands of people have taken to the streets of Hong Kong as anti-government protests show no signs of coming to an end.
Violent clashes broke out once again between anti-government protesters and police on Saturday.
China's official news agency has warned the government in Beijing not to let the situation in Hong Kong continue.
Protests in the Asian financial hub began in June against a bill that would allow people to be extradited to stand trial in mainland China.
However they have escalated and grown more and more violent.