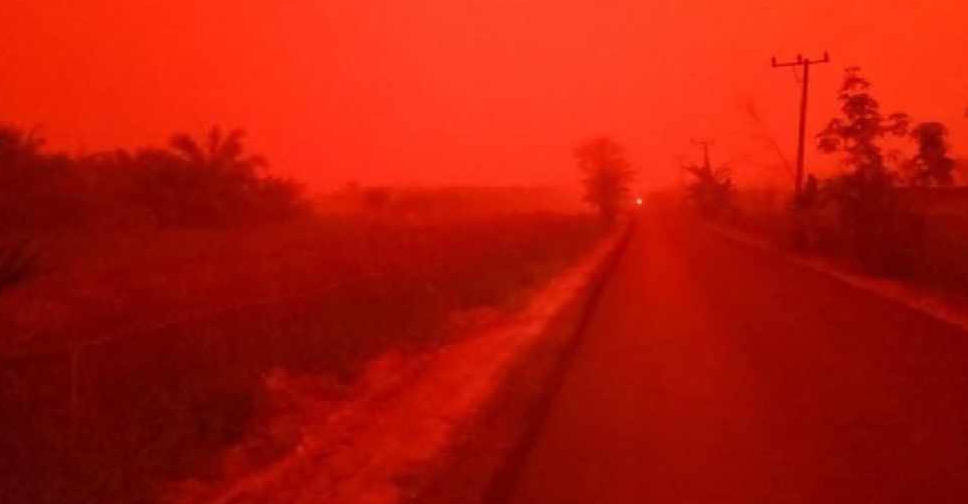 Twitter
Skies over a province in Indonesia turned blood red over the weekend as air quality levels continued to plummet.
Several residents posted their footage of the bright orange and blood-red skies on social media in a bid to urge the government to take stronger action to put out the fires.
"This is Earth not Mars. This is not in outer space," tweeted a resident, along with with a video of the sky. "We humans need clean air, not smoke."
Meanwhile, several experts clarified it was not unusual for skies to appear red after fires and volcanic eruptions, especially during sunrise and sunset.
Indonesia has spent months battling fires, often caused by slash-and-burn farming practices