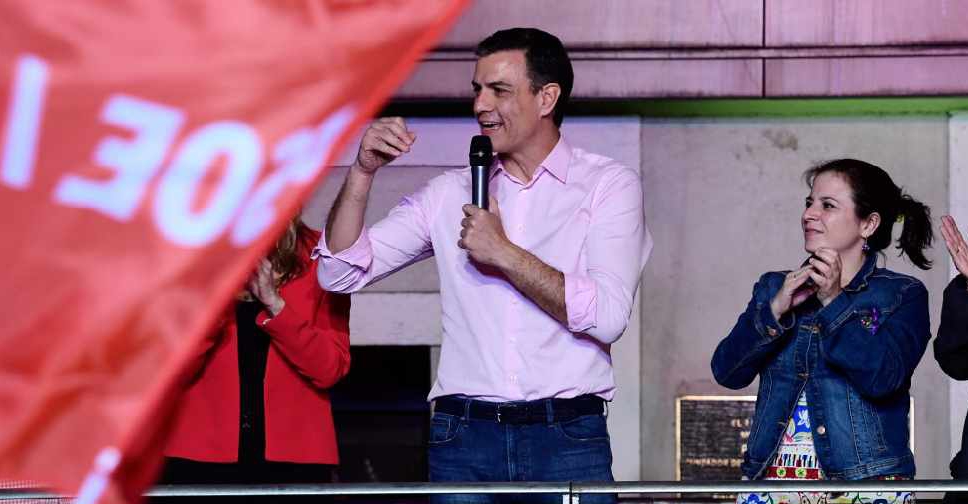 JAVIER SORIANO / AFP
Spain's ruling socialists have sealed victory in Sunday's snap general election, but fell short of a majority.
Despite emerging as the single largest political party after winning 123 seats, Spanish Prime Minister Pedro Sanchez's Socialist Party's will need the support of at least one other party to stay in power.
"We made it happen,' he told supporters in Madrid. "We've sent out the message that we don't want to regress or reverse. We want a country that looks forwards and advances."
The conservative People's party (PP) suffered a massive blow, securing only 66 seats, down from 137 in the previous parliament.
The centre-right Citizens party won 57 seats, while Unidas Podemos and its allies took home 42, and Vox 24.