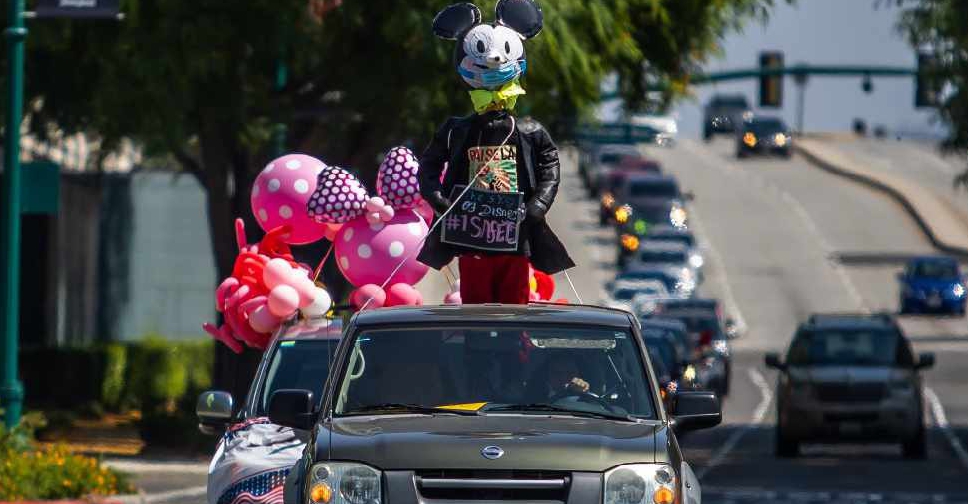 Apu GOMES / AFP
Workers at California's Disneyland Resort have objected to its reopening, accusing the company of not putting adequate safety precautions in place.
Workers took their cars to the resort and formed a caravan outside to mark their protests.
Over 200 cars were parked outside as part of the protest staged by the Coalition of Resort Labor Unions, which represents 17,000 Disneyland workers.
The workers are demanding for routine COVID-19 screening, but Walt Disney Co said it wasn't recommended by the US health authorities.
Instead, they said they will focus on physical distancing, face coverings, hand washing and sanitsation.
Earlier, Disneyland and neighbouring California Adventure had marked July 17 as the reopening date but delayed the restart indefinitely over security concerns.