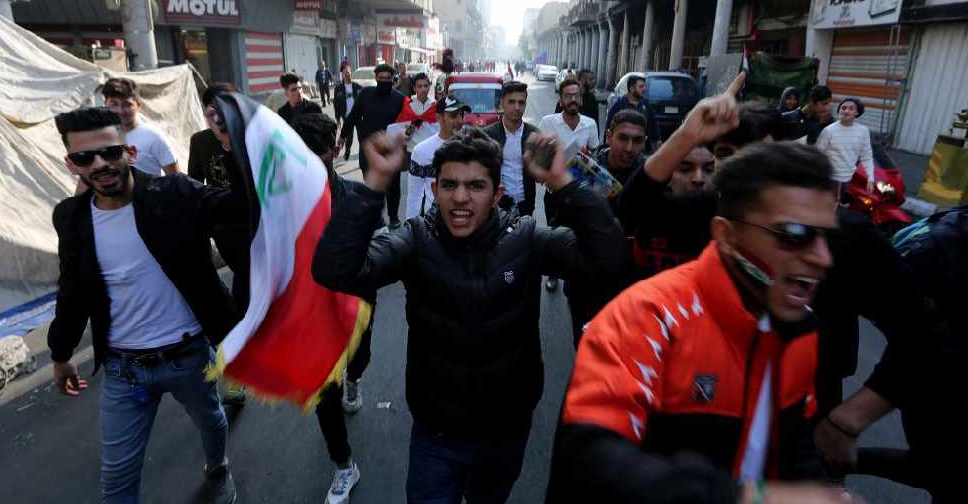 SABAH ARAR / AFP
At least five people have been killed and dozens more wounded after security forces opened fire on protesters in southern Iraq on Sunday.
Hospital sources said some of the wounded are in critical condition.
Protests continued in Nassiriya, with one hospital forced to move out infants and children to a safer location after tear gas spread inside hospital courtyards.
It comes after protesters burnt tyres and blocked roads to prevent government employees from reaching offices in Basra.
Elsewhere, at least 24 people have been wounded in Kerbala after Iraqi security forces opened fire on demonstrators to prevent them from reaching the local government headquarters.
So far, at least 330 people have been killed since the start of anti-government protests in early October.