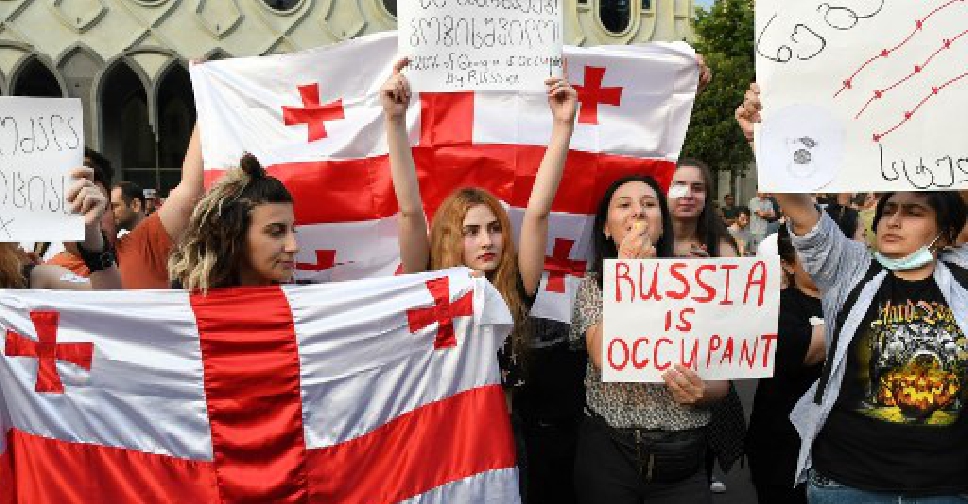 VANO SHLAMOV / AFP
Russian airlines have been temporarily banned from flying to Georgia.
It comes after violent clashes broke out across the country, leaving hundreds injured.
Around 250 people were hurt on Thursday in protests that were sparked when a Russian MP showed up in Georgia's parliament.
11 years ago Russia and Georgia fought a war over the region of South Ossetia.
Since then, tensions between the two countries have remained high.