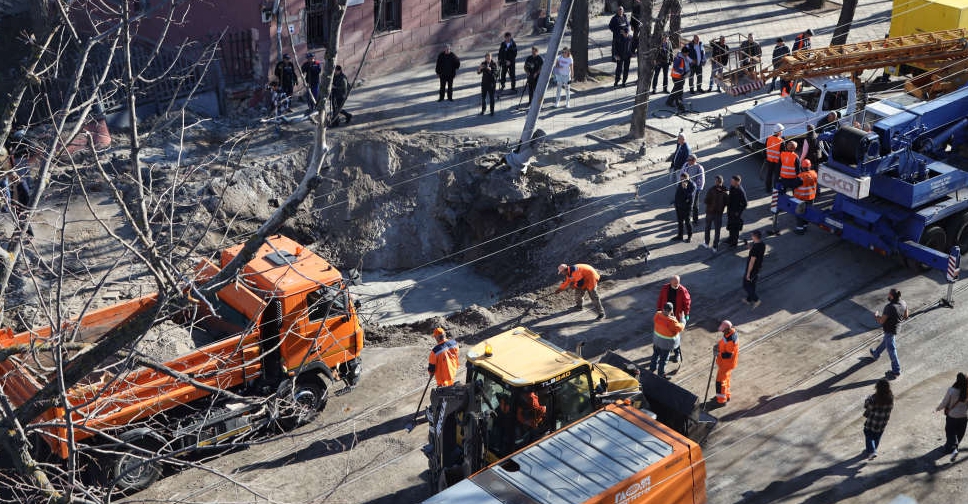 Russia launched a major air attack on the Ukrainian Black Sea port of Odesa late on Sunday, wounding at least eight people, setting ablaze trucks loaded with grain and damaging one of the city's principal art galleries, officials said.
About 20 multi-storey buildings and more than two dozen cars were damaged in the attack, the Interior Ministry said. Air defences shot down 15 out of 22 incoming drones and an X-59 missile, the air force said.
Odesa Governor Oleh Kiper said 15 drones targeted the city's port infrastructure. Warehouses and specialised vehicles were also damaged, and trucks carrying grain caught fire, though they were quickly put out, he said.
Russia has intensified its bombardments of Ukrainian ports, including Odesa, and grain infrastructure since July when Moscow pulled out of the Black Sea Grain Initiative, a wartime deal that enabled Ukraine's exports to reach many countries facing the threat of hunger.
The air force said in a statement that Russia launched four different missiles targeting the southern Odesa and Kherson regions. The drones and missiles were launched from the Crimean peninsula, annexed by Russia in 2014.
It was not clear whether the buildings and the trucks were hit by drones or falling debris.
There was no immediate comment from Russia.
Andriy Yermak, head of the president's office, suggested the attack was a response to Ukrainian strikes on Crimea.
"This is their despicable answer to the reality - the Ukrainian Crimea will be demilitarised, without the Black Sea fleet and military bases of the Russians," he said.
The strike also caused significant damage to the Odesa Fine Arts Museum, located in one of the oldest parts of the city.
"On November 6, the Odesa National Art Museum turns 124 years old," said Kiper. "On the eve of November 6, the Russians 'congratulated' our architectural monument with a missile that hit nearby."
The Odesa city council published a video showing smashed windows and debris inside what it said was the art museum.
On the street near the museum, the attack left a hole several metres deep.
The museum hosted some 10,000 pieces of art before the war, including paintings by some of the best-known Russian and Ukrainian artists of the late 19th and early 20th centuries.