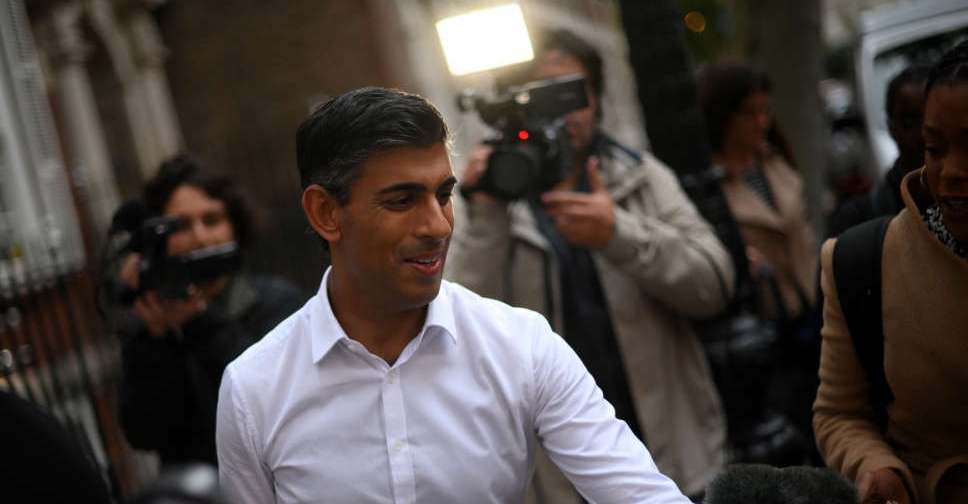 AFP
Rishi Sunak will replace Liz Truss as UK Prime Minister after Penny Mordaunt dropped out of the Tory leadership race.
Sunak, one of the wealthiest politicians in Westminster, will be asked to form a government by King Charles.
The 42-year-old defeated centrist politician Penny Mordaunt, who failed to get enough backing from lawmakers to enter the ballot, while his rival, the former Prime Minister Boris Johnson, withdrew from the contest saying he could no longer unite the party.
Sunak will become the UK's first British Asian PM.
"This decision is an historic one and shows, once again, the diversity and talent of our party. Rishi has my full support," Mordaunt said in a statement as she withdrew from the race just minutes before the winner was due to be announced.
October 24, 2022
Sunak will step up to lead Britain as it heads for one of the toughest downturns in decades.
He told his lawmakers in parliament that they faced an "existential crisis" and must "unite or die". He told the country it faced a "profound economic challenge".
"We now need stability and unity, and I will make it my utmost priority to bring our party and our country together," he said.
The multi-millionaire former hedge fund boss will be expected to launch deep spending cuts to try to rebuild Britain's fiscal reputation, just as the country slides into a recession, dragged down by the surging cost of energy and food.
A recent mini budget by his predecessor Truss, which triggered her downfall, pushed up borrowing costs and mortgage rates, and sent investors fleeing.
Sunak, likely to be appointed prime minister by King Charles on Tuesday, will also have to work hard to hold Britain's dominant political party together after some accused him of treachery earlier this year when he resigned from the cabinet of former leader Boris Johnson, triggering his downfall too.
Other Conservatives say he is too rich to understand the day-to-day economic pressures building in Britain, and question whether he could ever win an election for a party that has been in power for 12 years.
British government bonds rallied aggressively in the run-up to Sunak's victory, and extended their gains on Monday.
Sunak's appointment is another first for Britain - he will become the country's first prime minister of Indian origin.
His family migrated to Britain in the 1960s, a period when many people from Britain's former colonies moved to the country to help it rebuild after World War Two.
After graduating from Oxford University, he went to Stanford University where he met his wife Akshata Murthy, whose father is Indian billionaire NR Narayana Murthy, founder of outsourcing giant Infosys Ltd.