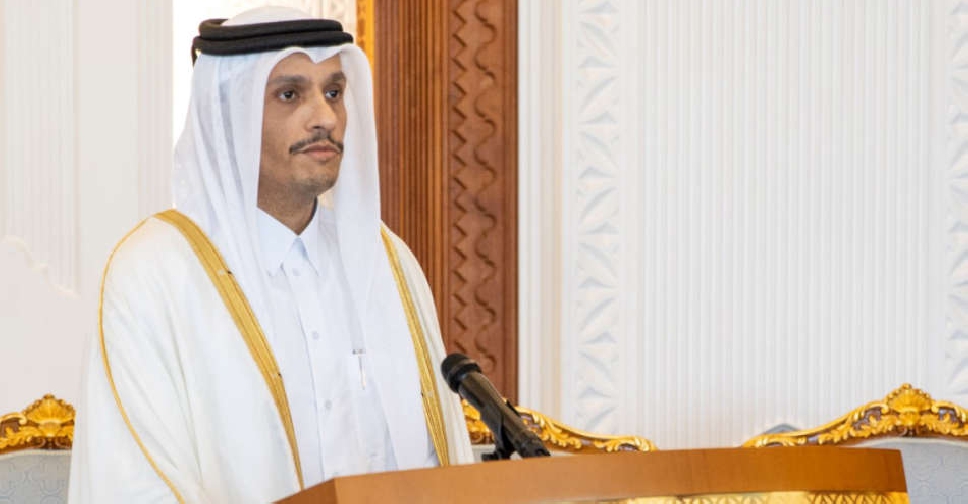 Qatar Emiri Diwan/ AFP
Qatar's Emir on Tuesday named the country's foreign minister as the new prime minister.
Sheikh Tamim bin Hamad al-Thani's office also announced a cabinet reshuffle that reappointed the finance and energy ministers of the Gulf nation.
New premier Sheikh Mohammed Bin Abdulrahman al-Thani has been foreign minister since 2016.
He replaced Sheikh Khalid bin Khalifa bin Abdelaziz al-Thani, who had held the post of prime minister since 2020.
"Foreign policy and presence on the international scene is still a priority for Qatar and having an active foreign minister, who worked in a very crucial and critical time, as prime minister is a clear message," said Mahjoob Zweiri, director of the Gulf Studies Center at Qatar University.
The Emir kept key ministers in the new cabinet, including Finance Minister Ali bin Ahmed al-Kuwari and Energy Minister Saad al-Kaabi.
Sheikh Khalifa bin Hamad Al Thani, who was chief of 2022 World Cup security, was named new interior minister.
The Qatari Emir also restructured the board of sovereign wealth fund Qatar Investment Authority, appointing central bank Governor Sheikh Bandar Bin Mohammed Bin Saoud Al-Thani as chairman to replace Sheikh Mohammed.