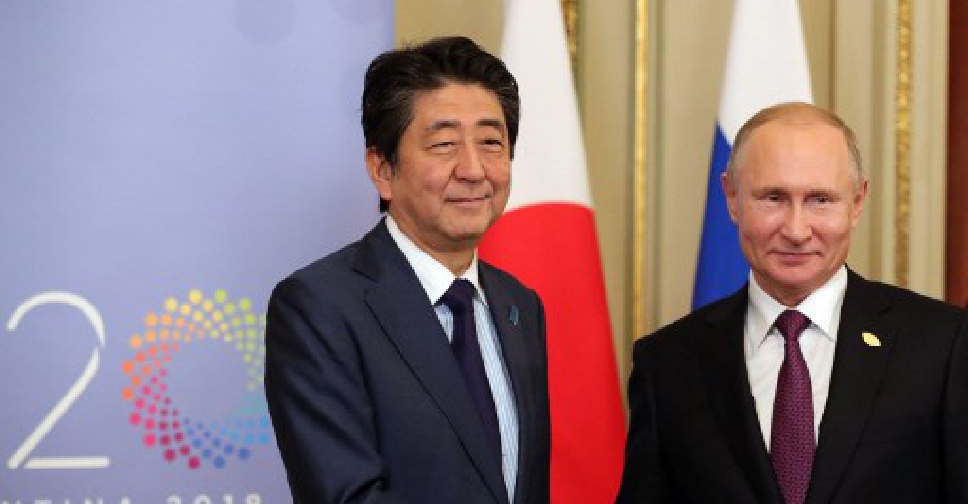 MIKHAIL KLIMENTYEV / SPUTNIK / AFP
The leaders of Russia and Japan are set to meet next month.
It's been confirmed that Russian President Vladimir Putin and Japanese Prime Minister Shinzo Abe will hold a summit meeting on June 29.
It'll happen when Putin visits Japan for a meeting of leaders of the Group of 20 nations.
Japan claims ownership over a series of Russia-controlled western Pacific islands.
They're called the Northern Territories in Japan and Southern Kuriles in Russia.
The row over the island chain has set back diplomatic relations between the two countries.