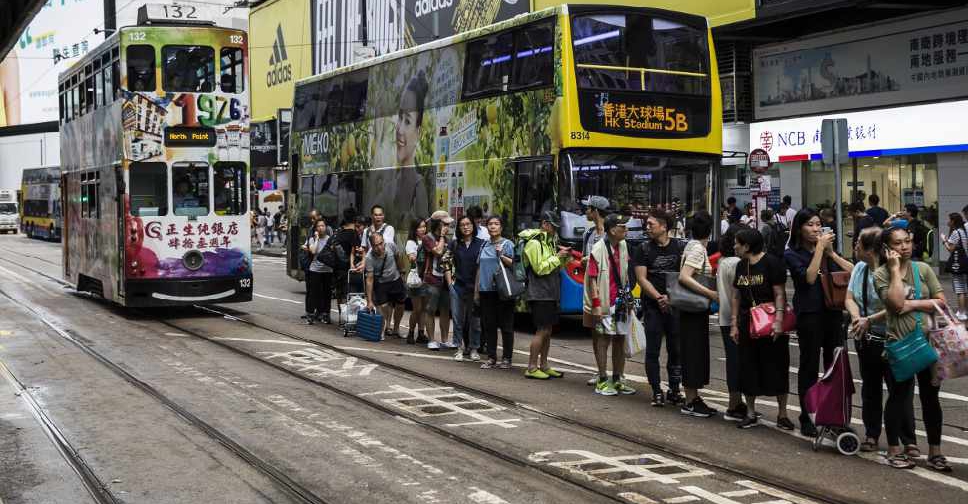 ISAAC LAWRENCE / AFP
Hundreds of anti-government protesters in Hong Kong disrupted rail services during the early morning rush hour on Tuesday.
Activists blocked train doors, forcing commuters to look for other options.
Tempers flared and police were called but no arrests were made
Services resumed by noon.
Protests in the semi-autonomous Chinese territory have occurred almost daily.
What started off two months ago as rallies against a controversial extradition bill have now turned into a wider backlash against the city's administration and the central government in Beijing.