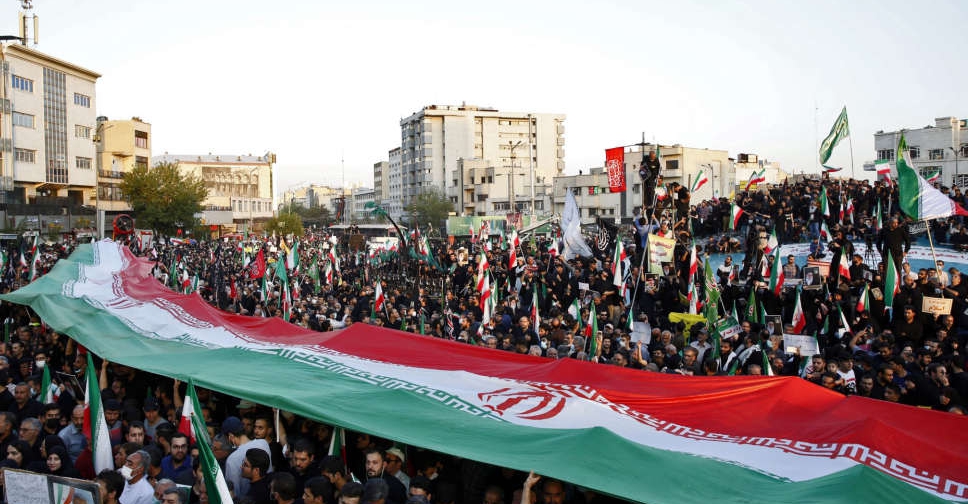 Protesters rallied across Iran and strikes were reported throughout the country's Kurdish region on Saturday as demonstrations ignited by the death of 22-year-old Mahsa Amini in police custody entered their third week.
The protests, sparked by the death of Amini, have spiralled into the biggest show of opposition to Iran's authorities since 2019, with dozens killed in unrest across the country.
People also demonstrated in London, Rome, Madrid and other Western cities in solidarity with Iranian protesters, holding pictures of Amini, who died three days after being arrested by the country's morality police for what was labelled unsuitable attire.
In Iran, social media posts showed rallies in large cities including Tehran, Isfahan, Rasht and Shiraz.
The protests began at Amini's funeral on September 17 and spread to Iran's 31 provinces.
Amnesty International has said a government crackdown on demonstrations has so far led to the death of at least 52 people, with hundreds injured. Rights groups say dozens of activists, students and artists have been detained.
Iranian authorities say many members of the security forces have been killed, accusing the United States of exploiting the unrest to try to destabilise Iran.
The Revolutionary Guards said four members of its forces and the volunteer Basij militia were killed on Friday in attacks in Zahedan, capital of the southeastern Sistan-Baluchistan province.