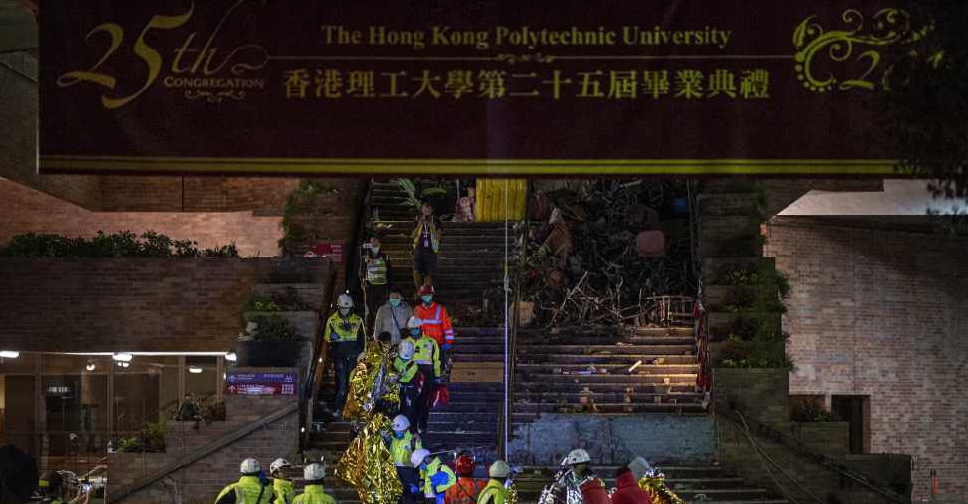 NICOLAS ASFOURI / AFP
The last lot of protesters trapped inside a Hong Kong university searched for escape routes as authorities appeared to be "waiting them out".
The campus, which has turned into a fiery battleground over the last week, is surrounded by the police force.
According to reports, fewer than 100 protesters remained inside the Hong Kong Polytechnic University after more than 1,000 were arrested over the last two days.
This comes as Hong Kong leader Carrie Lam said she hoped the stand-off could be resolved and urged the police to handle it humanely.
Meanwhile, the US Senate has passed a bill that could annually re-examine Hong Kong's special trade status if it suppressed human rights.