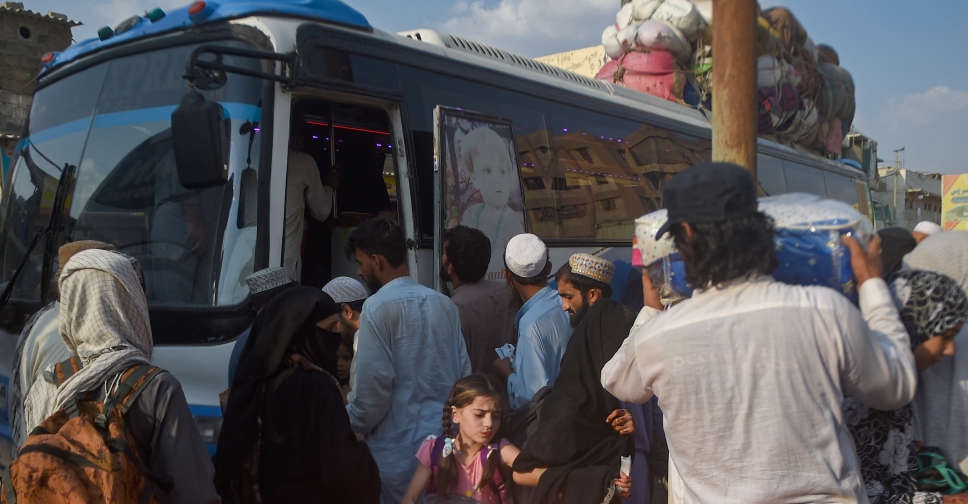 Pakistan will start rounding up and expelling undocumented immigrants, including hundreds of thousands of people from neighbouring Afghanistan, on Thursday, the caretaker government's interior minister has said.
Islamabad announced the plan last month, saying Afghan nationals had been behind attacks, smuggling and other crimes in its territory. Kabul dismissed the accusations and rights groups protested, asking Pakistan to reconsider.
More than 10,000 Afghans rushed to the border on October 31, just hours before a deadline for 1.7 million people to leave the country voluntarily or face arrest and deportation.
Staggered deportations will begin from Thursday, Interior Minister Sarfraz Bugti said in a video statement.
"Only those people who are completely illegal will leave Pakistan," he said on Tuesday afternoon.
Pakistan is home to more than 4 million Afghan migrants and refugees, with 1.7 million staying there illegally, according to the interior ministry.
The government has said that Afghans were involved in 14 terror attacks this year and has accused militant groups operating in its territory of training fighters over the border.
Bugti said those leaving voluntarily will be assisted by the government at temporary centres.
"We will try to provide them food and health facilities for two to three days," he added.