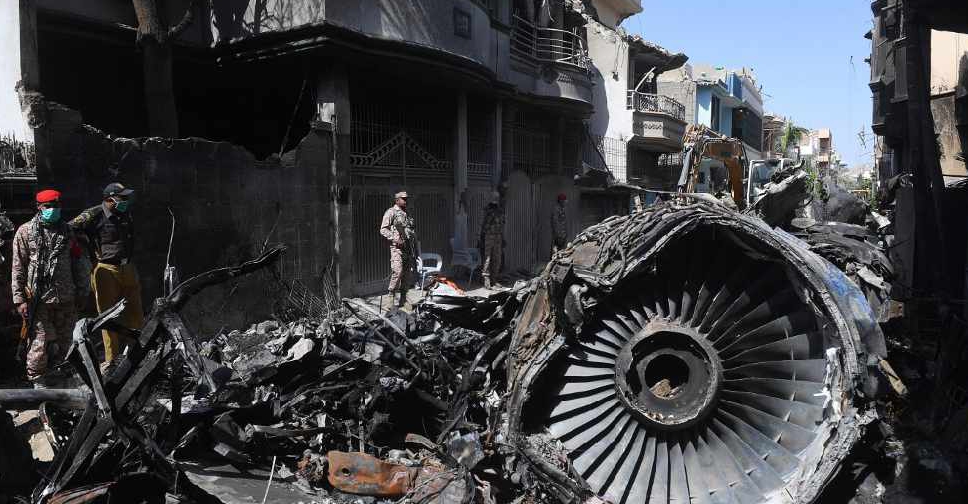 Asif HASSAN / AFP
The Pakistan International Airlines (PIA) plane crash that killed 97 people in Karachi on May 22 was caused by human error.
That's according to an initial inquiry report, which revealed there was nothing wrong with the aircraft.
Presenting the report in parliament, Aviation Minister Ghulam Sarwar Khan said both the pilots were distracted by concerns around the coronavirus pandemic, with the cockpit voice recorder capturing their last conversation.
"The pilot ignored the instructions of the air traffic controllers [ATC] and the ATC, on the other hand, did not inform the pilot about the engine colliding," he added.
"The unfortunate plane was 100% fit to fly. It had no technical fault at all. The captain and the co-pilot were experienced and medically fit to fly the plane."