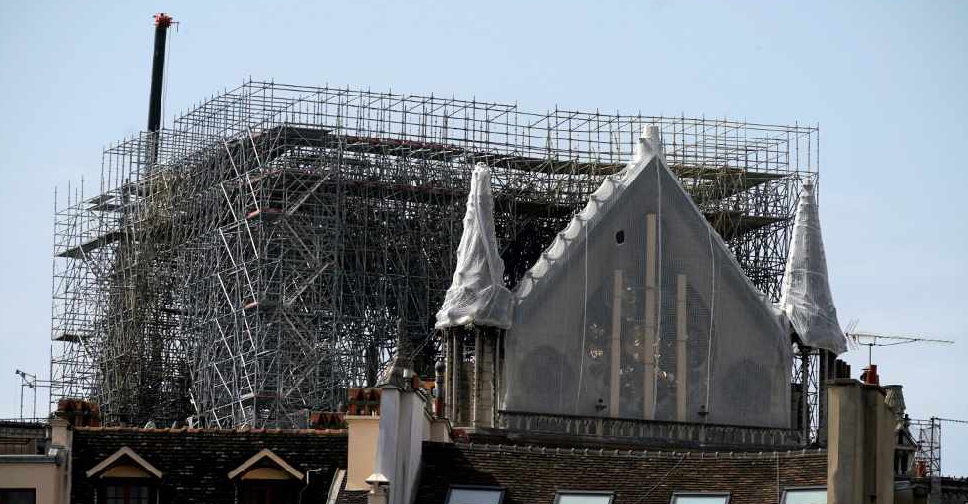 Lionel BONAVENTURE / AFP
A protective sheet is being rolled over the burnt roof of Notre Dame Cathedral to prevent rain damaging the building further.
Showers and heavy downpours have been forecast for the French capital this week.
But the tarpaulin will only be a temporary measure until a more permanent solution is built.
Oliver Whitfield-Miocic reports from Paris: