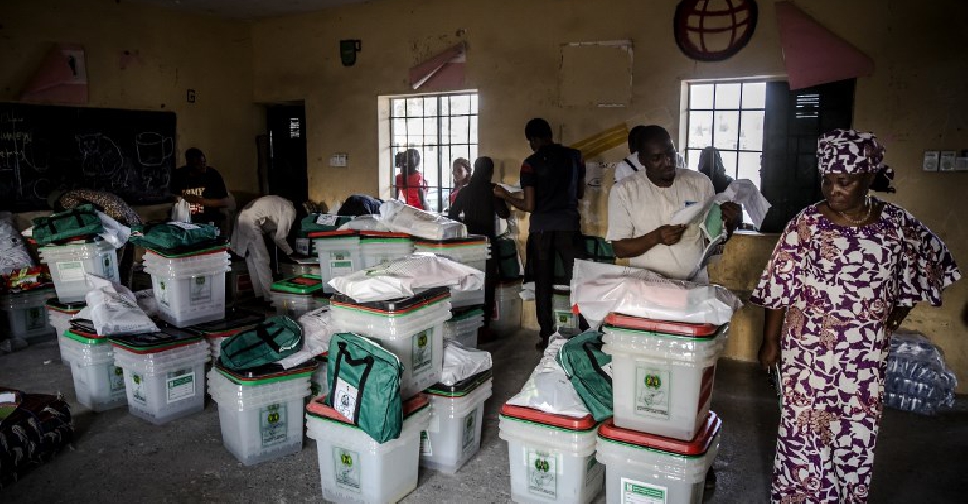 LUIS TATO / AFP
Citizens are going to the polls today after a last-minute postponement earlier this week.
The main challenger to reigning president Muhammadu Buhari is former Vice-President Atiku Abubakar.
It is not known exactly when the final results will be announced.
Experts say a winner could be declared as late as Tuesday.
Nigeria is Africa's most populated country.