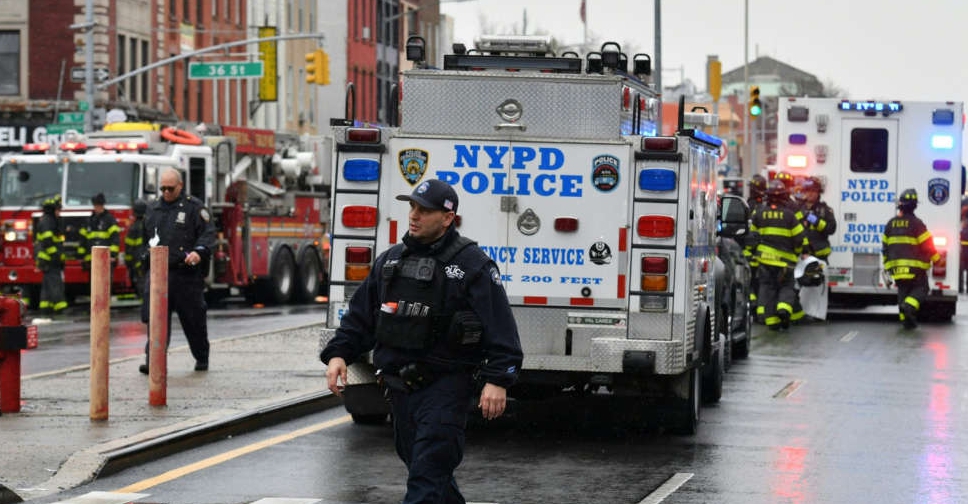 A gunman detonated a smoke bomb and opened fire in a New York City subway car on Tuesday, injuring 16 people and throwing the morning commute into chaos.
Eight people were shot in the incident, a New York Fire Department spokeswoman said, without saying how the other injuries occurred. The whereabouts of the perpetrator were unclear.
Smoke billowed out as the train car pulled into the 36th Street station in Brooklyn's Sunset Park neighbourhood and opened its doors, WABC-TV video showed. Riders trapped inside poured out, some collapsing to the ground.
Outside the station, in an area known for its thriving Chinatown and views of the Statue of Liberty, authorities shut down a dozen or so blocks and closed off the immediate area with yellow crime scene tape.