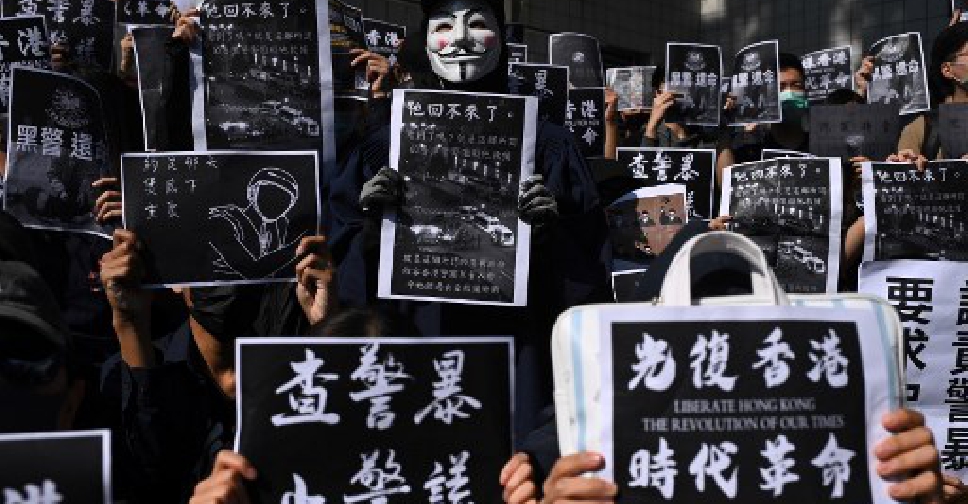 PHILIP FONG / AFP
The death of a student has sparked more protests in Hong Kong.
22-year-old Alex Chow fell from the ledge of a car park while a police operation was underway earlier this week.
Some repots suggest he was trying to flee from tear gas that was being fired by police.
It comes after another tumultuous week in Hong Kong which saw more clashes between pro-democracy activists and security forces.