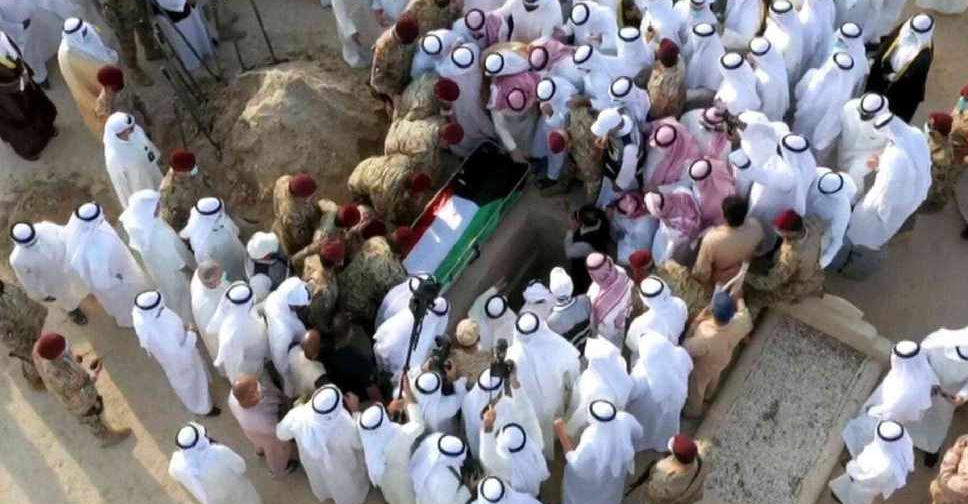 Dubai TV
The late Emir of Kuwait, Sheikh Sabah Al Ahmad Al Jaber Al Sabah, who passed away on Tuesday, has been laid to rest.
The funeral prayers were held at Bilal bin Rabah Mosque, after which his body was taken to Sulaibikhat cemetery for burial.
Proceedings at the funeral were restricted to relatives and members of the ruling family.
The body of the late ruler arrived in Kuwait on Wednesday afternoon from the United States where he had been hospitalised.
The UAE is marking a three-day mourning period in honour of Sheikh Sabah.
Earlier today, Sheikh Nawaf Al Ahmad Al Jaber Al Sabah was sworn-in as the new Emir of Kuwait.