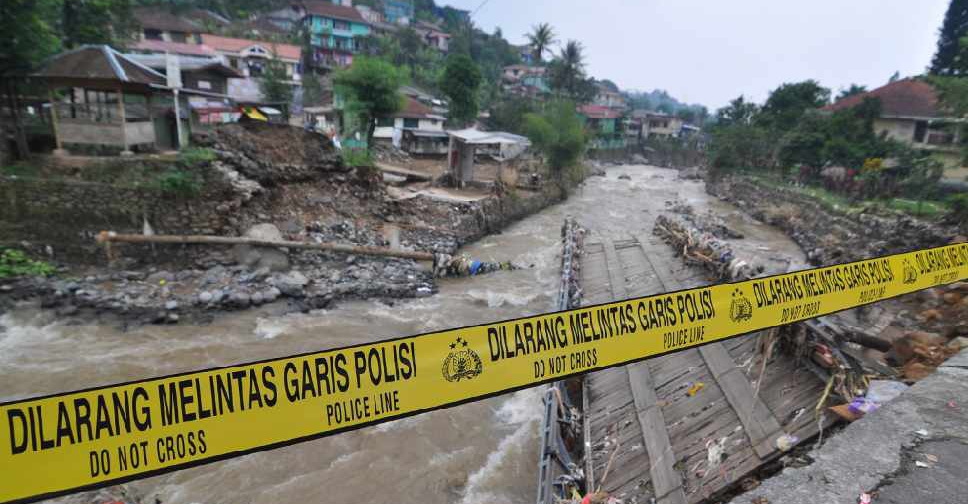 RANGGA FIRMANSYAH / AFP
Landslides and floods triggered by torrential rain have killed at least 29 people in Indonesia, with a dozen more still missing.
Thousands are said to have taken shelter in evacuation centres amid fears of disease outbreaks.
Rescue operations and distribution of aid have been hampered by power outages and inaccessible roads, with two districts completely cut off by landslides.
Over the next 24 hours, moderate rain is forecast over southern Sumatra Island.