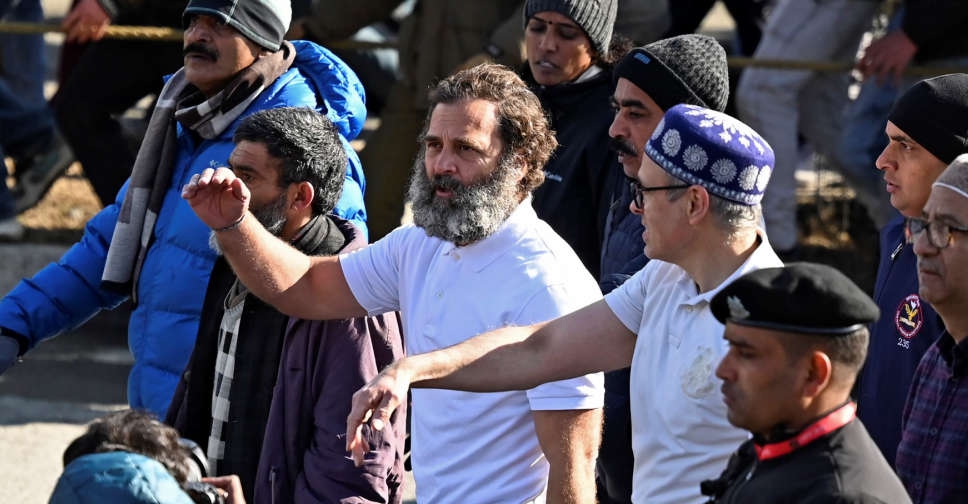 AFP
An Indian court sentenced opposition leader Rahul Gandhi on Thursday to two years in jail on charges of defamation for a 2019 speech in which he referred to thieves as having the surname Modi.
He will appeal against the order in a higher court, but it is potentially a big blow for his Congress party ahead of the 2024 general election.
The judgment was passed by a court in the Gujarati city of Sura.
The 52-year-old scion of the Nehru-Gandhi political dynasty was present at the Surat court, which gave him bail immediately and suspended the sentence for a month.
The criminal defamation case was filed against Gandhi by a leader of the ruling Bharatiya Janata Party (BJP), after a speech during the 2019 general election in which he referred to the surname Modi and asked how all thieves had the surname.
"The court has found Rahul Gandhi's comment to be defamatory," said Ketan Reshamwala, an advocate for complainant Purnesh Modi, a Gujarat lawmaker from the ruling Bharatiya Janata Party (BJP). "He has been sentenced to two years in jail."
In the speech ahead of the last general election in 2019, Gandhi referred to the prime minister and two fugitive Indian businessmen, all surnamed Modi, while talking about alleged high-level corruption in the country.
On Thursday, Gandhi told the court that his comment was not against any community.
Gandhi is one of the main opposition leaders in the country who will go up against Modi when he seeks his third term as prime minister in 2024.