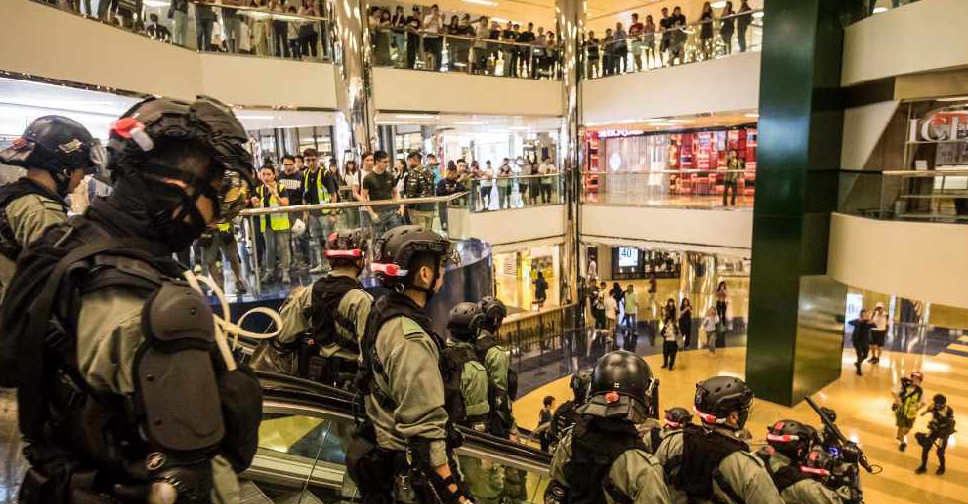 VIVEK PRAKASH / AFP
Two people have been critically injured in Hong Kong after a brutal knife attack ended another chaotic day of political unrest in the city.
Police and protesters fought several hours of cat-and-mouse battles as flash-mob rallies erupted inside multiple shopping centres.
The day ended with a knife-wielding man launching an attack until he was beaten with sticks by protesters. A local politician was among the six wounded, blood dripping from his ear.
It comes as China called for a "tougher" stance to end months of unrest in the Asian financial hub.