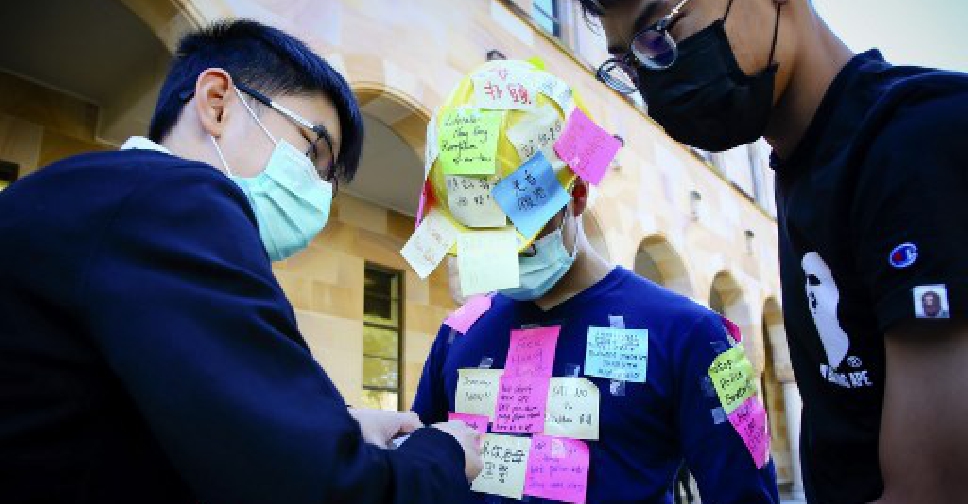 PATRICK HAMILTON / AFP
Security forces in Hong Kong are bracing for another potentially violent weekend.
It comes as more anti-government protests planned across the city on Saturday
That includes one at the international airport for a second straight day.
The unrest has caused serious challenge to the central government in Beijing.
Protests in the Asian financial hub began in June against a bill that would allow people to be extradited to stand trial in mainland China.
Since then they've become increasingly violent.