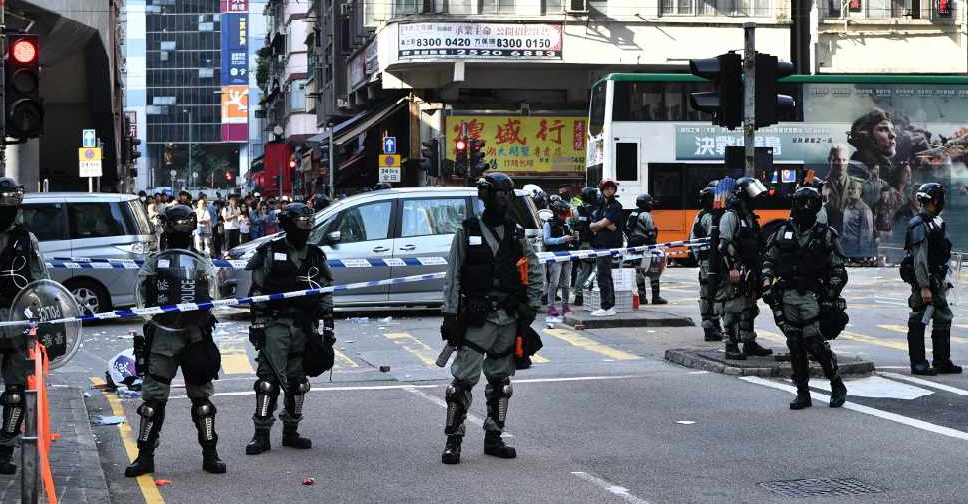 Anthony WALLACE / AFP
A 21-year-old protester is in a critical condition after he was shot with a live round by a police officer in Hong Kong early Monday.
According to reports, the wounded protestor is undergoing an operation.
Police fired live rounds at protesters on the eastern side of Hong Kong island during a fresh escalation of violence as anti-government demonstrations enter their sixth month.
In a statement, police warned the demonstrators to "stop their illegal acts immediately" but didn't comment immediately on the apparent shooting.
It was in August that police first started using live rounds as warning shots, and this is the third such injury since the protests began 24 weeks ago.
Meanwhile, protesters set a pro-Beijing supporter alight following an argument.