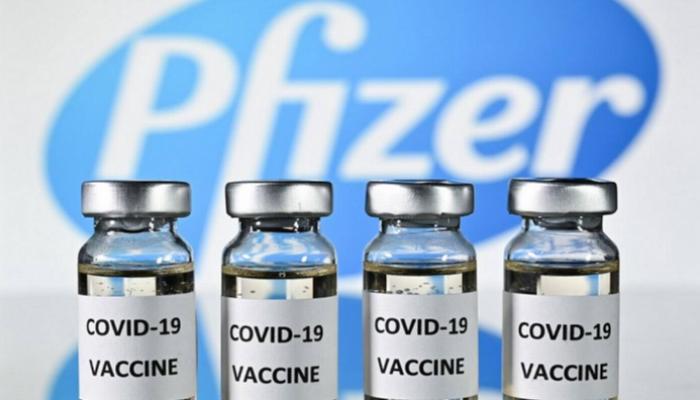 Hong Kong has halted the use of a COVID-19 vaccine developed by Pfizer and BioNTech as a precaution due to defective packaging.
The suspension comes as the Asian financial hub has faced a slow take-up of vaccines due to dwindling confidence in China's Sinovac Biotech Ltd vaccine and fears of adverse reactions.
"For sake of caution the vaccination must be suspended immediately during the investigation period," the city government said in a statement, referring to the Pfizer/BioNTech shot.
The city began vaccinating residents with doses from Sinovac in February and began offering the one developed by Pfizer and its partner, BioNTech, in March.
The Pfizer/BioNTech vaccine has shown greater take-up since its launch with the number of residents booking that shot more than double those booking Sinovac over the past week, according to government figures.
The city said in a statement on Tuesday that it had received notice from Fosun Industrial (Hong Kong), the distributor of the Pfizer/BioNTech vaccine in Hong Kong and Macau, that packaging defects had been found in a vaccine batch related to the closure of bottles.
"BioNTech and Fosun Pharma have not found any reason to believe that product safety is at risk," the government said.
Nevertheless, vaccinations from the two batches of the Pfizer/BioNTech vaccines procured by Hong Kong had been suspended and all community vaccination centres have stopped using the vaccine until further notice, the government said.
Fosun's parents company, Shanghai Fosun Pharmaceutical, said in a filing on Wednesday it was investigating together with BioNTech.
Macau said on Wednesday it was suspending the Pfizer/BioNTech vaccine due to the packaging flaw.