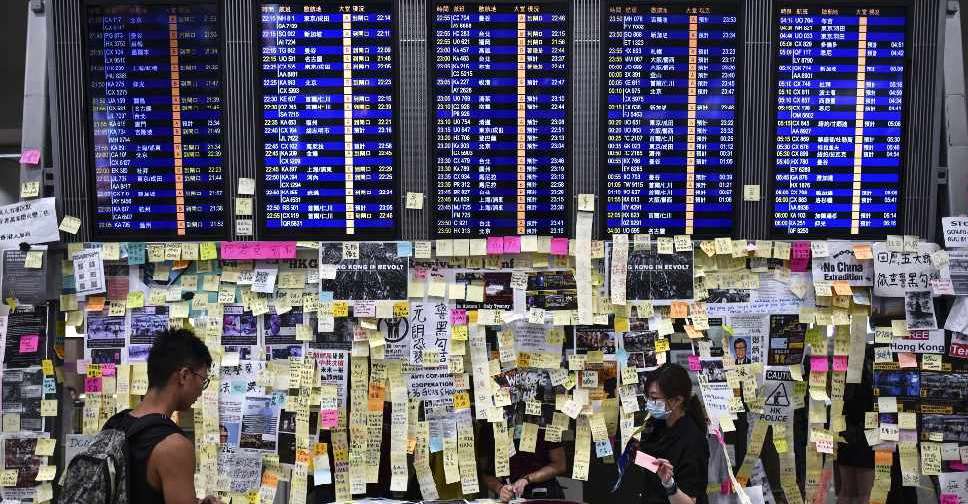 Anthony WALLACE / AFP
Hong Kong's airport authority cancelled all remaining flights on Monday, as anti-government protesters thronged the arrivals halls for the fourth day.
"Airport operations at Hong Kong International Airport have been seriously disrupted as a result of the public assembly at the airport today," authorities said in a statement.
"Other than departure flights that have completed the check-in process and the arrival flights already heading to Hong Kong, all other flights have been cancelled for the rest of today."
Thousands of black-clad protesters gathered at the arrival terminal on Monday, ignoring the original decision to end the sit-in on Sunday night.
Anti-government protests, which were sparked by a controversial extradition bill two months ago, show no sign of abating.