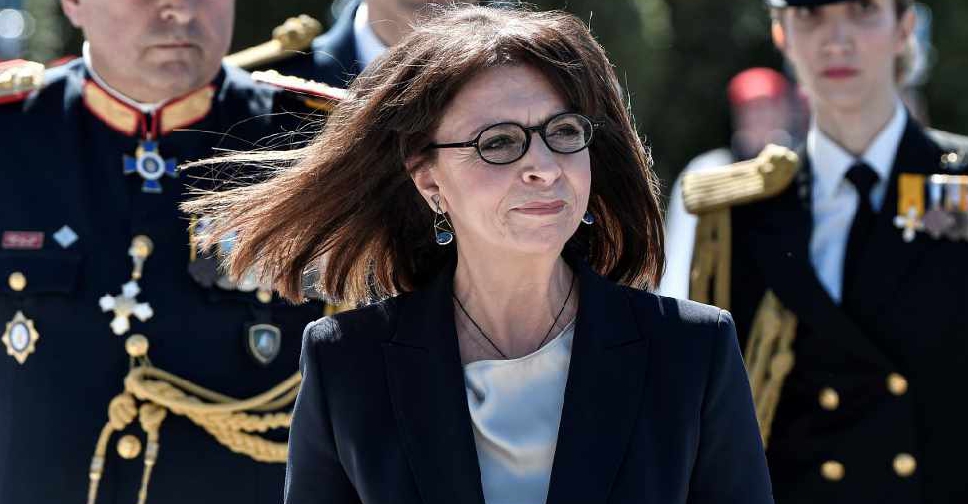 LOUISA GOULIAMAKI / AFP
Katerina Sakellaropoulou has been sworn in as the first female president of Greece.
The 63-year-old former judge has been appointed to a five-year term.
She took a religious oath at a ceremony, which was scaled down due to the coronavirus outbreak.
The event was confined to a limited number of lawmakers and other officials as Greece has cancelled public gatherings and closed schools and theatres to tackle the spread of the virus.
Sakellaropoulou was elected by parliament in January by 261 out of 300 lawmakers.
She has set out her priorities as tackling the economic crisis, climate change and mass migration.