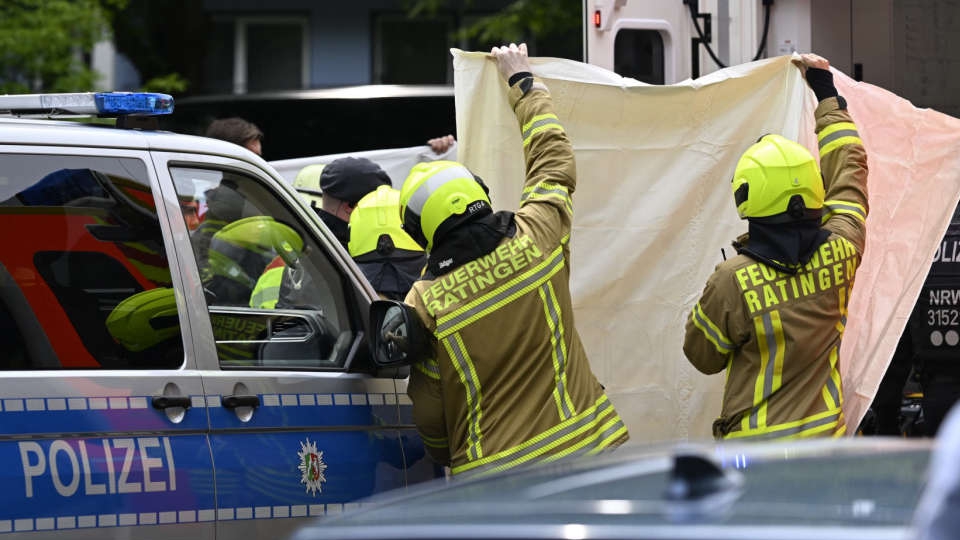 German special forces found a dead body after storming an apartment to arrest a 60-year-old man suspected of setting off an explosion that injured 12 police officers and firefighters on Thursday.
Emergency responders had been called initially to aid what they believed to be a helpless person at an apartment in a high-rise building in the western German town of Ratingen.
When police and the fire brigade tried to open the door, the man set fire to an object, after which there was an explosion, Spiegel newsmagazine reported.
It was not immediately clear what caused the explosion, police and the interior ministry for the state of North Rhine-Westphalia said.
The injured were transported to hospital via helicopter.
"The person who lived there has now just been arrested by special forces," a police spokesperson told reporters at the scene.
"We called in the special forces for the operation because after the explosion we could not rule out the possibility that there was currently another dangerous situation."
The body of a woman found at the apartment had been dead for some time, Spiegel quoted the state interior minister Herbert Reul as saying.
At around 0800 GMT, the apartment owners' association had notified police that the mailbox of one of the residents was overflowing, local media reported.
Police then called in firefighters to open the door to the flat where a mother and her son were living.