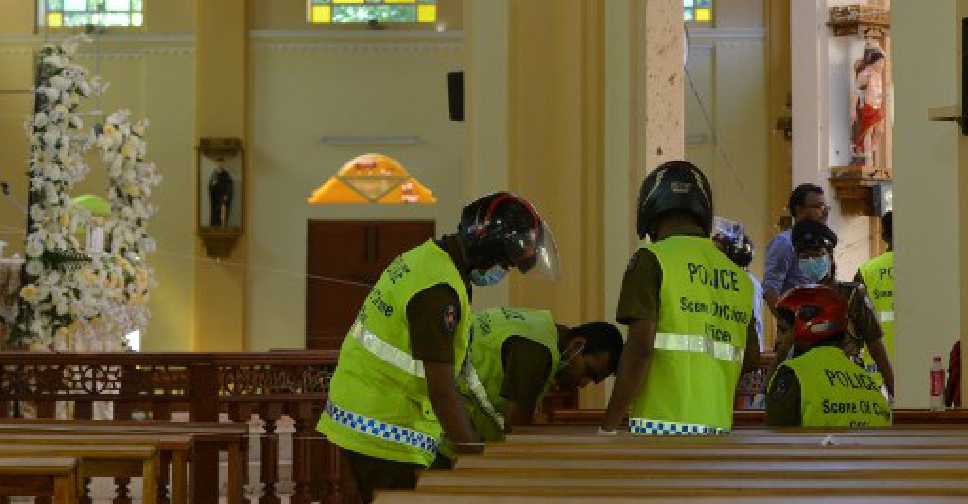 Security personnel inspect the interior of St. Sebastian's Church in Negombo on April 22, 2019, a day after the church was hit in series of bomb blasts across Sri Lanka. ISHARA S. KODIKAR/ AFP
An explosion went off on Monday in a van near a church in Colombo where scores were killed the previous day.
It happened when bomb squad officials were trying to diffuse the explosives left inside the vehicle, which police say was used by the attackers on Sunday.
It was found close to Kochchikade Church where scores of people were killed.

The death toll from bomb blasts that ripped through churches and luxury hotels in Sri Lanka rose dramatically on Monday to 290 - including dozens of foreigners.

Officials say 24 people have now been arrested in connection with the attacks.

Sri Lankan authorities believe a previously little-known local group called National Thowheed Jamath carried out the attacks.