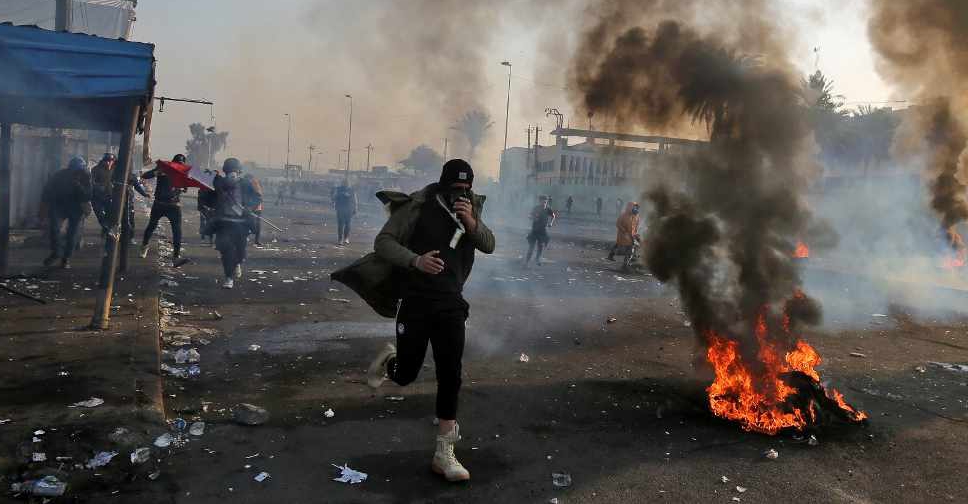 AFP
Clashes between Iraqi security forces and anti-government protesters resumed on Monday, leaving several people injured.
In Baghdad's Tayaran Square, police used tear gas and stun grenades, while protesters hurled petrol bombs and stones at them.
In southern Iraq, hundreds took to the street to mark their protests, blocking main roads and burning tyres.
Mass protests have gripped Iraq since October 1, with protesters demanding an overhaul of the corrupt political system.