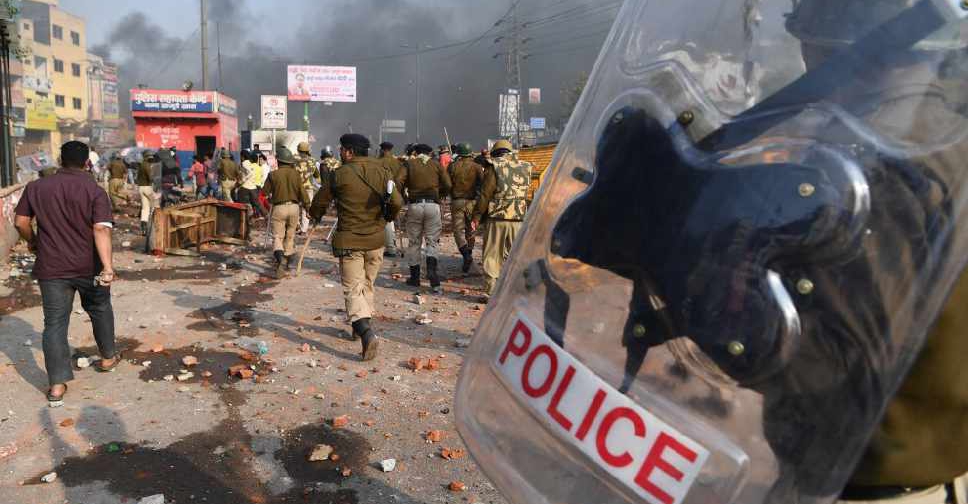 Sajjad HUSSAIN / AFP
Violent protests in New Delhi over a new citizenship law has left at least 20 people dead and over 200 injured, casting a shadow over US President's official visit.
According to media reports, six more people succumbed to their injuries following two days of clashes.
"There are 15 patients in critical condition," the hospital official from the Guru Teg Bahadur Hospital told Reuters.
Authorities have announced the closure of all private and government schools and board exams postponed in the Indian capital as a precautionary measure.
Meanwhile, chief of Congress party Sonia Gandhi has criticised the Modi government of doing very little to defuse the situation.
Even the Delhi Police has come under the scanner for apparent inaction and for deploying inadequate forces when the violence unfolded.
Trump had earlier told reporters that he had heard about the violence but did not discuss it with Indian Prime Minister Narendra Modi.
The Indian leader later took to Twitter to "appeal" for "peace and brotherhood".
Had an extensive review on the situation prevailing in various parts of Delhi. Police and other agencies are working on the ground to ensure peace and normalcy.

— Narendra Modi (@narendramodi) February 26, 2020