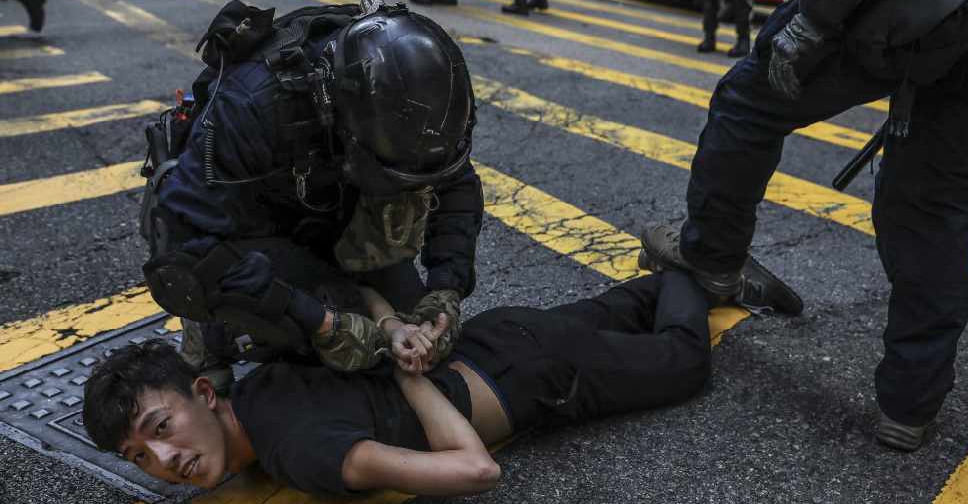 DALE DE LA REY / AFP
Anti-government protesters paralysed parts of Hong Kong for a fourth day on Thursday, forcing Chinese students from the mainland to flee their campuses.
Students were seen getting out of Hong Kong after their campuses were turned into blazing battlegrounds over the last few days, with many claiming it wasn't safe for them any more.
Fears intensified after a video of a mainland student being beaten by protesters at the Hong Kong University of Science and Technology was circulated widely on the internet.
Meanwhile, schools have been shut and road links disrupted in the financial hub amid a marked escalation of violence.