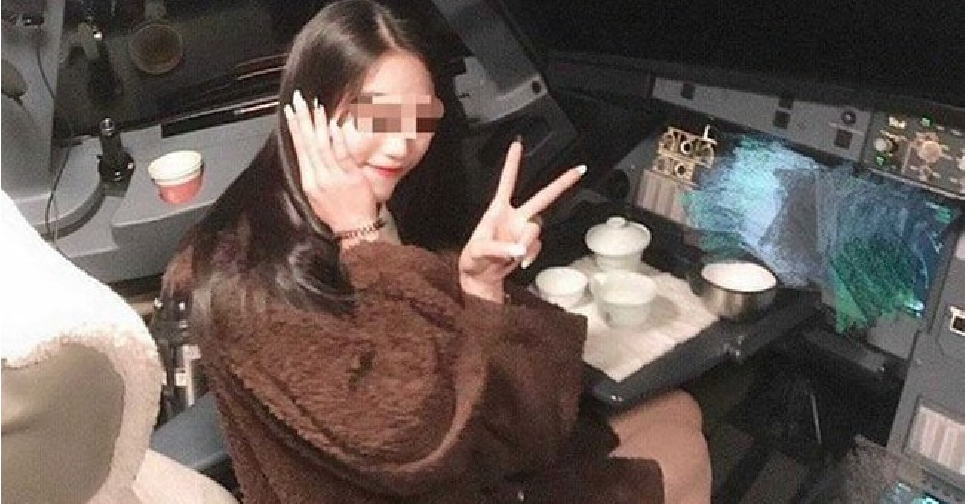 Twitter
A Chinese pilot has been banned from flying after a photo of a female passenger sitting in the cockpit went viral on social media.
According to the state media, the photo was taken in January on an Air Guilin flight from Guilin city to Yangzhou city.
It was widely shared this week on China's social media, with the woman in the picture captioning the image: "[I am] super thankful to the pilot! I am really so excited."
In a statement, the airline said the pilot had "violated (regulations) by allowing irrelevant personnel into the cockpit".
Other staff members involved in the incident have also been "suspended indefinitely" while further investigations were underway.