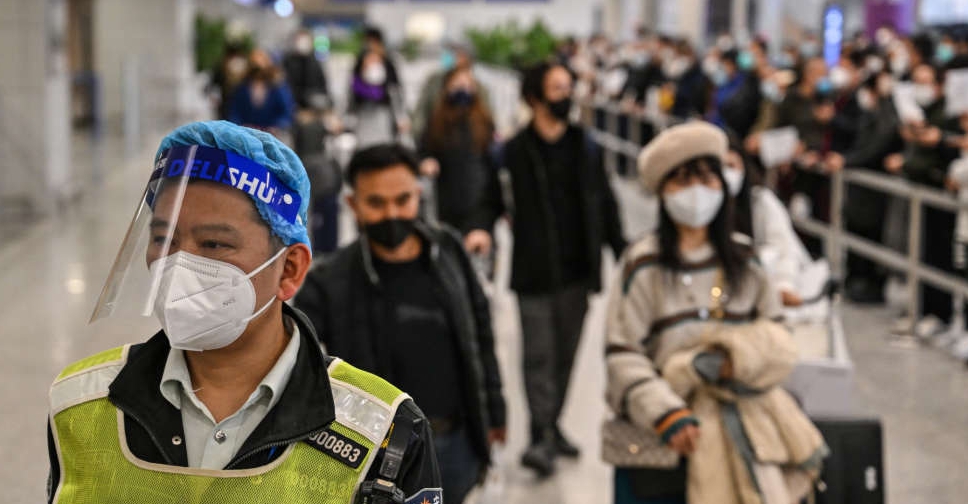 AFP
Travellers began streaming across land and sea crossings from Hong Kong to mainland China on Sunday, many eager for long-awaited reunions, as Beijing opened borders that have been all but shut since the start of the COVID-19 pandemic.
After three years, the mainland is opening its border with Hong Kong and ending a requirement for incoming travellers to quarantine, dismantling a final pillar of a zero-COVID policy that had shielded China's people from the virus but also cut them off from the rest of the world.
China's easing over the past month of one of the world's tightest COVID regimes followed historic protests against a policy that included frequent testing, curbs on movement and mass lockdowns that heavily damaged the second-biggest economy.
Investors hope the reopening will eventually reinvigorate a $17-trillion economy suffering its lowest growth in nearly half a century. But the abrupt policy reversal has triggered a massive wave of infections that is overwhelming some hospitals and causing business disruptions.
The border opening follows Saturday's start of "chun yun", the first 40-day period of Lunar New Year travel, which before the pandemic was the world's largest annual migration of people returning to their hometowns of taking holidays with family. Some 2 billion people are expected to travel this season, nearly double last year's movement and recovering to 70 per cent of 2019 levels, the government says.
Many Chinese are also expected to start travelling abroad, a long-awaited shift for tourist spots in countries such as Thailand and Indonesia, though several governments - worried about China's COVID spike - are imposing curbs on travellers from the country.
Travel will not quickly return to pre-pandemic levels due to such factors as a dearth of international flights, analysts say.
China on Sunday also resumed issuing passports and travel visas for mainland residents, and ordinary visas and residence permits for foreigners. Beijing has quotas on the number of people who can travel between Hong Kong and China each day.
Videos posted on Chinese social media showed workers at Shanghai's Pudong airport overnight taking down bright blue boards marking routes through its international terminal to enforce a regime that required travellers from abroad to quarantine for up to eight days upon arrival.
Other videos showed people hugging emotionally upon reuniting at the airport gate.