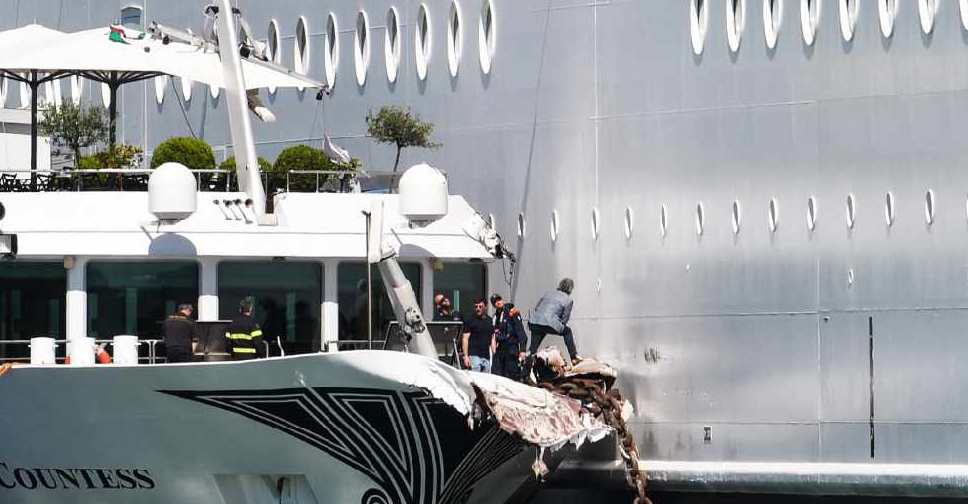 ANDREA PATTARO / AFP
Authorities in Italy are calling for the ban of large vessels from Giudecca Canal in Venice after an out-of-control liner rammed a river tourist boat.
At least five people were injured on Sunday when the MSC Opera crashed into a wharf and tourist boat.
Mayor of Venice Luigi Brugnaro called for a new route to open immediately, claiming it was no longer conceivable that cruise ships pass through the busy Giudecca canal.
Transport minister Danilo Toninelli was in agreement with him, saying the "accident in the port of Venice proves that cruise ships shouldn't be allowed to pass down the Giudecca any more.
"After many years of inertia, we are finally close to a solution to protect both the lagoon and tourism."