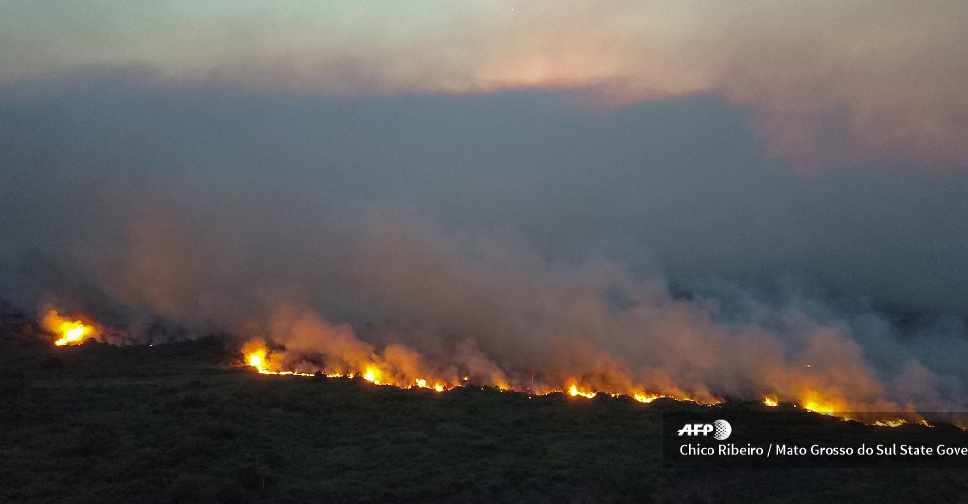 CHICO RIBEIRO / MATO GROSSO DO SUL STATE GOVERNMENT / AFP
Massive wildfires spanning 50 kilometers continue to burn across Southern Brazil.
They're advancing across the Pantanal wetlands, with at least 50,000 hectares destroyed so far.
It's considered to be one of the most biodiverse regions in the world.
The governor's office has called the situation "critical".
The fire started on October 25th and has been fueled by hot weather and strong winds.
According to official figures more than 167,000 forest fires have been recorded between January and October 30th this year.