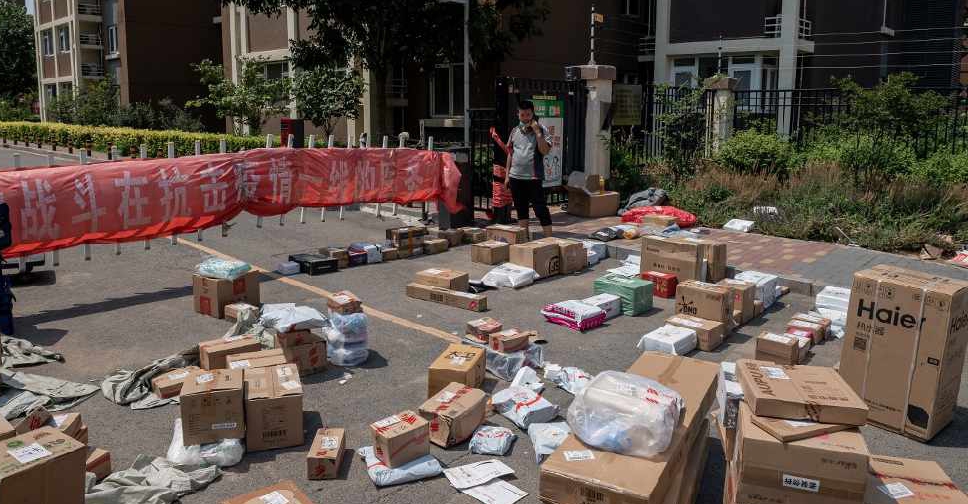 NICOLAS ASFOURI / AFP
Food and parcel delivery personnel in Beijing have to undergo special checks as the Chinese city ramps up efforts to rein in the latest coronavirus outbreak.
According to the state-backed Beijing News, the move comes after officials highlighted the risk of contamination through packaging.
Under the new initiative, nucleic acid tests will be carried out on tens of thousands of delivery personnel, with those servicing high-risk areas temporarily taken off duty and quarantined for 14 days. Regular temperature checks for couriers will also be done.
That's not all. Delivery packages will also be checked, and details on disinfection available to the customers.
People working in catering are also being tested after the virus was found on chopping boards used to handle salmon at the Xinfadi market.
So far, the number of cases linked to the market have crossed 200.