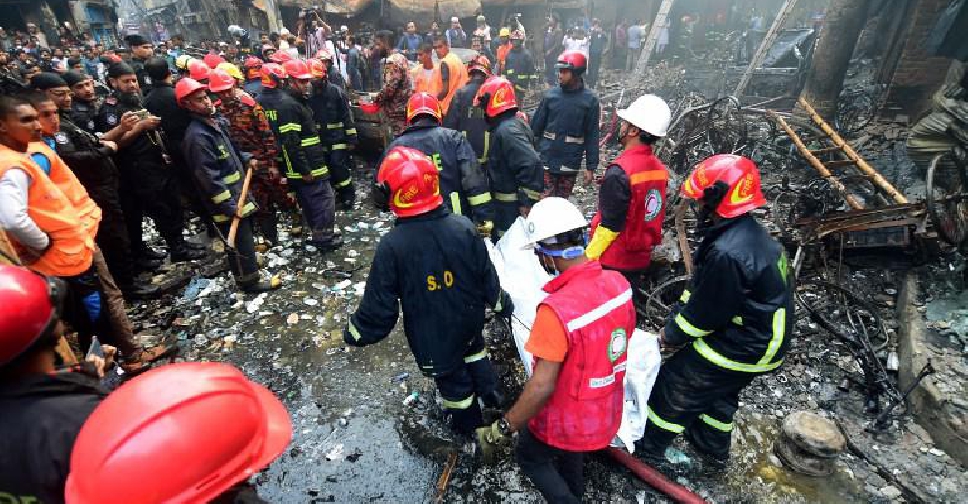 Munir UZ ZAMAN / AFP
A massive fire ripped through at least five buildings in an old part of the Bangladeshi capital Dhaka, killing at least 78 people.
Officials said the death toll could rise further as more than 200 firefighters combed the wreckage of the destroyed buildings.
According to reports, the fire broke out Wednesday evening in a multi-storey building with one floor reportedly used to store flammable chemicals.
Many of the victims were reportedly trapped in the buildings and were unable to escape onto narrow streets clogged with traffic.
An official investigation into the cause of the fire is currently underway, but initial reports said a gas cylinder explosion could've triggered it.