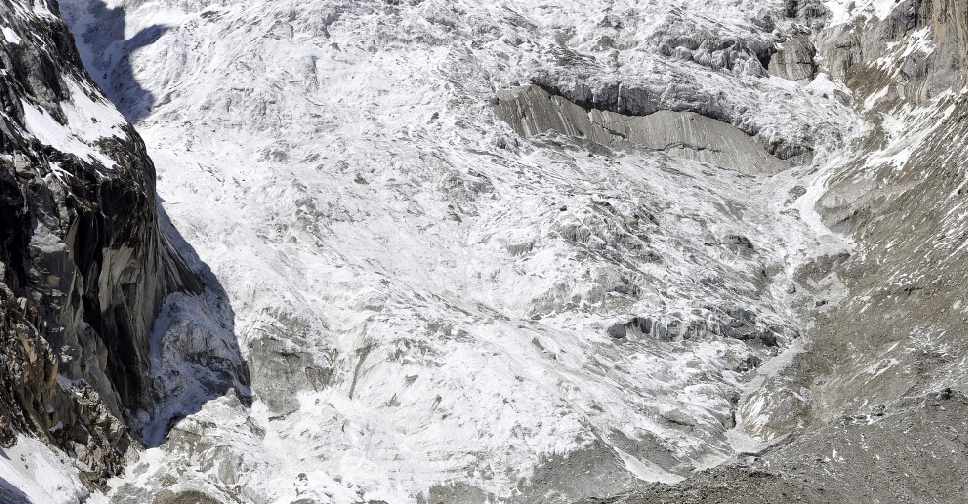 AAMIR QURESHI / AFP
Four Indian soldiers and two civilians have died after an avalanche struck the Siachen glacier in Indian-administered Kashmir.
They were struck at an altitude of more than 17,995 feet, Indian army officials said.
Rescuers pulled six soldiers and two porters from the snow, but only two soldiers survived the ordeal and undergoing treatment.
Six of the men later died of hypothermia.
The group was on patrol near the post when the area was hit by the avalanche, officials added.